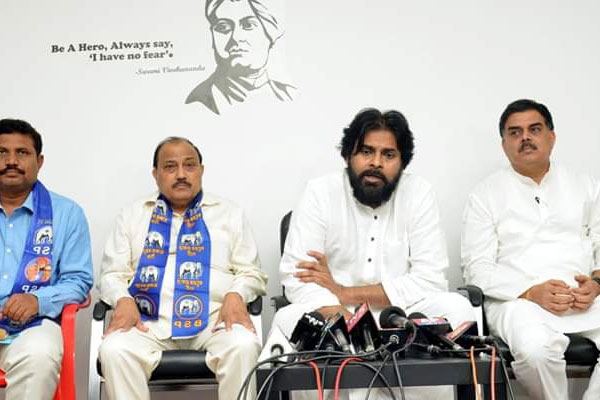 The Kapu caste vote bank is not giving 100 per cent support to Jana Sena. Pawan Kalyan's impractical decisions are eroding trust that his longtime sympathisers have put in his ideology. Knowing full with the decreased support base of Left parties, he tied up with them. Now he has brought in BSP as another partner.
Analysts say that these decisions point to the Jana Senani's lack of a proper game plan to put together or be part of a winning alliance. This is traditionally against the spirit of the Kapu vote bank behaviour. Prior to 2009, the Kapus were the deciding factor mostly for the winning parties in United AP. Whenever they have won, the TDP and the Congress depended heavily on Kapu voters. This has increased chances for the community to have good lobbying power regardless of the party in power.
For sure, the tie-up with BSP is backfiring on Pawan Kalyan now. In his own native Godavari districts, there's poor response to the alliance. There's a traditional clash between Kapus and the SCs there. This is not changing despite Pawan's efforts to alter the political scene.