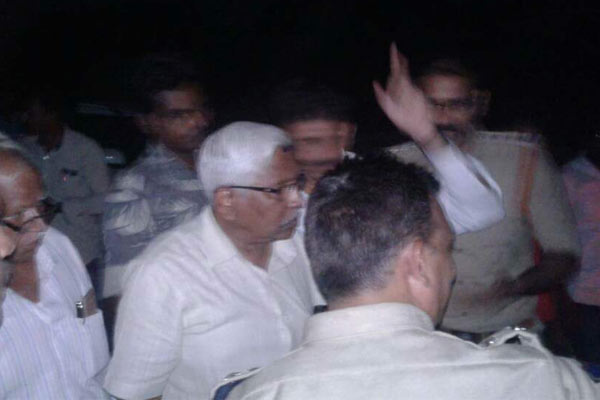 Telangana Chief Minsiter K Chandrashekar Rao chose silence when facing students, on the other hand tried silencing the Professor Kodandaram. The TJAC chairman along with other leaders who were visiting the Khammam market yard to highlight the problems of the farmers were detained by the police. Police have allegedly said that they were arresting following the orders from their superiors.
Earlier in the day, Kodandaram had to face groups of angry TRS members who raised slogans demanding the professor to leave at Mothkur and Suryapet market yards. The CM has been taking up oppressive measures especially with a section of the state. This is second arrest of the professor in last two months. It's high time for the TRS government to ease the level of suppression especially of the voices that are questioning them.
Both OU students and the TJAC were all part of the Telangana movement. Even if they don't get the due credit, at least let them protest peacefully. The relationship with Professor Kodandaram has been bitter for a long time now. However, KCR's silence at OU centenary celebrations reveals the facts about his souring ties with the student community.