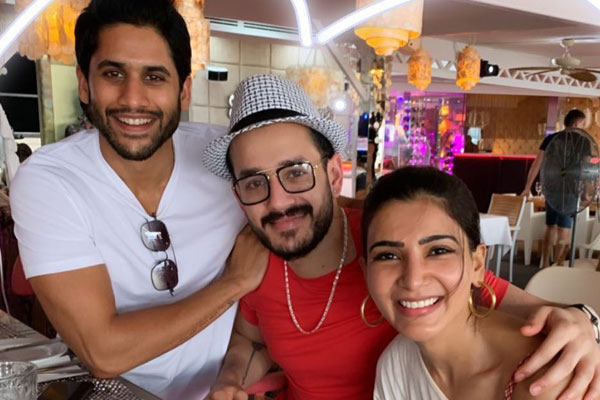 All the pictures coming from the Spanish island of Ibiza where Samantha and Naga Chaitanya are holidaying from the past week along with their family members are spicing the internet. Though many might drool over Sam's charms, some couples would be thinking if they could afford a similar holiday. Here is what it takes.
First of all, the most expensive thing is the flight ticket if you want to fly off like Samantha over an Emirates first-class flight. It costs nearly 5 lakhs/person for a round trip, while British Airways and Qatar Airways economy class flights with baggage included costs around Rs 1 lakh / round trip per person.
The 5-star beach resort like Hardrock where Samantha is staying is pretty close to Ibiza airport charges nearly 5,000 euros for a mid-range suite for 7 days with breakfast. That adds up to Rs 4 lakhs for the room stay.
Events like 'Children of the 80s' which Samantha attended, as she shared a video of it a couple of days back on her Instagram stories, cost you 30 euros per person. Dining at a poolside splash bar in the hotel costs 100 euros per person. Shaking a leg at the event, lunch and dining together costs nearly 350 euros per day, that means close to another 4 lakhs of spending for a week per couple.
A seven-hour luxury boat trip like 'Ibiza Calma' which Samantha took on the day of her arrival, costs around 750 euros person, thus costing Rs 1,20,000 / couple.
If we put together all the costs, it is almost 20 lakhs for the flights, stay and food with short boat trips and attendance to a couple of night events. So for normal travellers, say an IT industry couple, this quite expensive and hotter than Samantha for sure.
All said and done, a couple could plan a round-trip to Ibiza from Hyderabad under 3 lakhs budget as well if 5-star luxury is not on the cards but enjoy the scenic Ibiza island is on their cards in a limited budget.