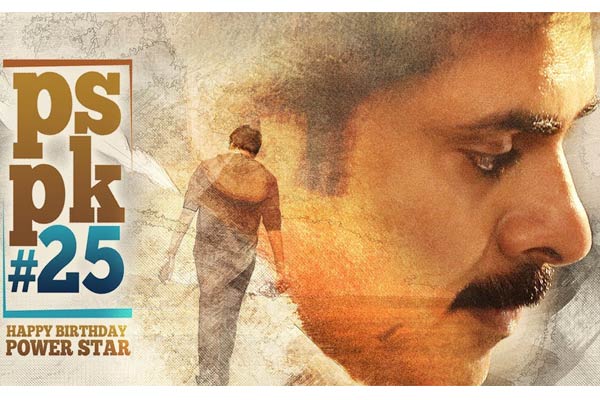 A lot is written about the title of #PSPK25 and there is no official confirmation from the movie team regarding it. They are neither accepting the rumored titles nor strongly opposing them, which is leaving fans undecided about Pawan Kalyan's movie title. As of now "Agnathavasi" and "Baatasari" titles are being circulated in media but very soon everyone is going to get clarity.
As per official sources director, Trivkram is given the responsibility of PSPK25 film title. Talented director is well known for choosing Telugu titles for all his movies and same is expected for his upcoming project. The production unit of Haarika & Hassine Creations banner said that on 7th November official title for Pawan-Trivikram film will be announced out. Makers have disappointed fans without revealing the titles for Dasara and Diwali festival where other heroes utilized the festival season releasing first looks with titles.
Even though it's a bit late on the occasion of Trivikram birthday next month, movie title will be announced. Sources further added the reason for the delay in title announcement is only because the team couldn't decide a perfect title, now everything is sorted out. Pawan fans have to to keep waiting until 7th November 2017.