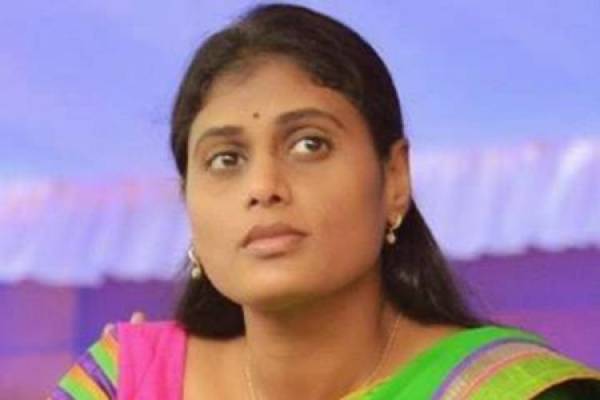 YS Sharmila, the sister of Andhra Pradesh Chief Minister YS Jaganmohan Reddy, who announced to launch her "YSR Telangana Party" on July 8 in Telangana, is currently undertaking "Odarpu Yatra" in Telangana districts to console families who lost their kin due to lack of jobs and failure of TRS government in releasing job notifications.
Sharmila is undertaking these yatras to bring her party closer to people ahead of her party's launch in July.
However, the ruling TRS government is creating hurdles to Sharmila under some pretext or the other. She is being stopped by police midway on the grounds of flouting Covid norms by travelling in big convoys.
On Wednesday, Sharmila toured Huzurnagar constituency. She was supposed to console the family of Neelakanti Sai in Medaram village.
Sai recently attempted suicide allegedly due to lack of job and failure of TRS government in issuing job notifications for the last three years. But he was admitted to the hospital later where he recovered.
However, when Sharmila arrived at his home, she was shocked to see his home locked.
Sharmila's supporters alleged that TRS leaders shifted Sai and his family members to an unknown location and locked up his house after coming to know that Sharmila is visiting his home.
They raised slogans against KCR and TRS. However, Sharmila continued her tour in front of his locked house by holding a meeting with unemployed youth in the village.
She promised that she will issue job notifications to fill 2 lakh vacancies in government departments after her party comes to power in Telangana in December 2023 Assembly polls and appealed to Telangana youth not to commit suicides.