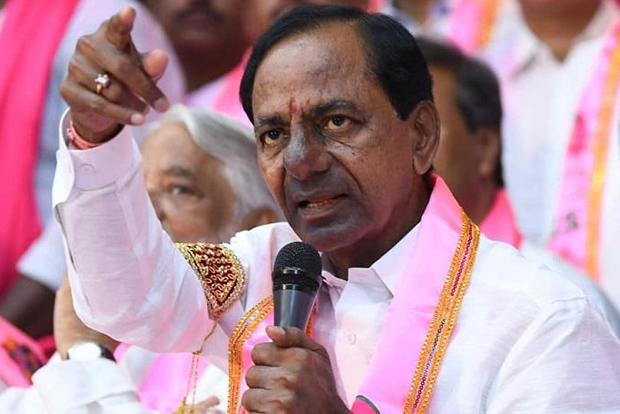 While everyone is praising Telangana Chief Minister K Chandrasekhar Rao for the encounter of the four accused in the brutal gang rape and murder of Disha, his own party MLA took a contrasting stand.
Surprisingly, it was woman MLA who came out with a divergent stand on encounter of Disha accused.
TRS MLA from Alair Gongidi Sunita kicked off a row by terming the encounter as 'painful' on Tuesday
She was addressing a meeting at Alair when she made these remarks.
She even conveyed her heartfelt sympathies to the bereaved families of the accused.
She said parents of the youth killed in the encounter should have pained at the incident. Her video became viral on the Internet putting ruling TRS in an embarrassing situation.
Interestingly, neighbouring AP CM YS Jaganmohan Reddy lauded KCR and said "hats off to KCR" for giving instant justice to Disha through encounter on the floor of the AP Legislative Assembly.