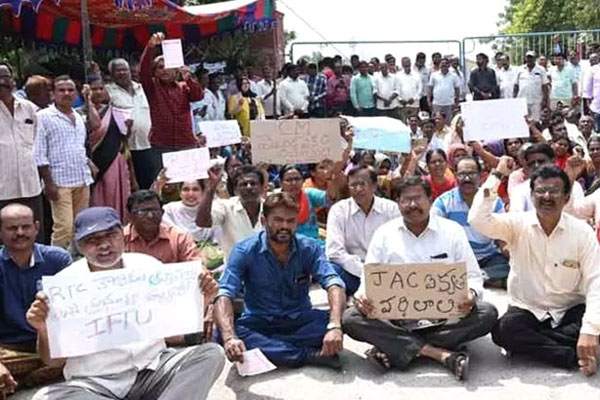 TSRTC employees and workers who are on strike for the past 46 days are likely to call off their strike today.
TSRTC JAC has convened a meeting of various RTC unions at 5 pm today in Hyderabad to take a decision on the strike.
There is pressure on JAC leaders to call off strike from employees and workers especially after Telangana High Court making it clear yesterday (Monday) that it cannot give any directions to Telangana state government on RTC strike and referred the issue to the Labour Commissioner.
The Labour Commissioner has been directed to hold talks with RTC unions and resolve the strike within two weeks.
The Labour Commissioner will take a decision on referring the case to Labour Court, if talks with RTC unions fail.
Looking at these developments, RTC employees lost hopes that their demand would be met and are also worried that it may take more time if they continue to approach courts on this issue.
They already lost two months salary and with November also coming to an end, they would lose salary for the third month also. They are not in a position to lose their salaries anymore due to financial problems.
They realised that there is no scope for Telangana CM KCR softening his stand on RTC strike and he wants to fight this case in courts for any amount of time, if employees continue strike.
In this backdrop, the JAC leaders reportedly decidedly to call off their strike today.