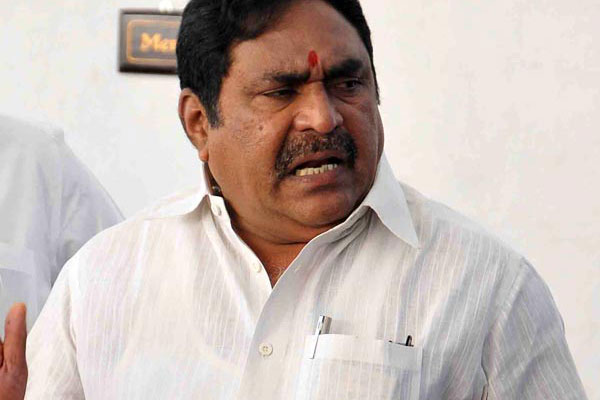 Telangana TDP leader and MLA Errabelli Dayakar Rao on Monday remanded to judicial custody for 14 days in a case of clash at a foundation stone laying ceremony of market yard building at Palakurti, Warangal district. In the afternoon,however, he was granted bail.
In the clash that took place on Sunday, the followers of Errabelli and Deputy Chief Minister Kadiam Srihari pelted stones at each other injuring about 15 persons including a police official Osman Sharif. Errabelli was taken into police custody and he was kept at Bachannapeta police station overnight. He was produced before the Jangaon Court on Monday morning. The police registered cases against 21 accused and Errabelli was named as A1. The court remanded him to judicial custody.
The reason for yesterday's clash was the non-observance of protocol. Protocol has become problem in Telangana, not only are Opposition members, even the ruling MPs like Balka Suman complaining against ignoring the local people's representative violating the protocol. Errabelli is said to have objected to the way the deputy CM was going around his constituency ignoring the local MLA. Dayakar is said to have reached the venue of foundation stone to object to the function. This first led to the war of words between the two leaders followed by pushing and shoving of supporter of two groups. Finally it led to the stone-pelting.
Palakurthi, the stronghold of TDP leader, has become a trouble spot in the district. It is not the first time that Errabelli remanded to two week judicial custody. In 2012, in the thick of T-movement, in connection with a case related to his rude behavior with an SI. Following a complaint by the Police, he was denied bail and sent to 15 day judicial custody. Of course, this happened during Congress regime and the context was Telangana movement.