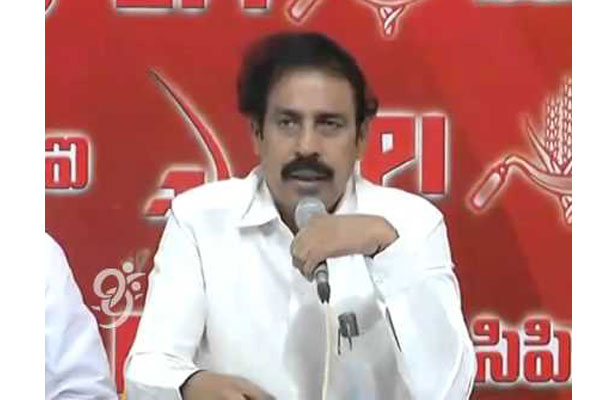 CPI state secretary Ramakrishna dared union urban development minister M Venkaiah Naidu to contest from Andhra Pradesh for any Lok Sabha constituency and win. Ramakrishna hurled this challenge to BJP' s tallest leader from South India, as he had been claiming that party's influence in Andhra Pradesh was on the rise following Modi's government in New Delhi.
Phoo-phooing the claim Ramakrishna, participating in Party's state committee meeting in Vijayawada, said, " the litmus test for knowing if BJP is favored by people or not is to field Venkaiah in elections and see that he wins or not." According to Ramakrishna, people are feeling cheated by both TDP and BJP for backing out on the promises given to the Andhra Pradesh.
" You have refused special status. You have refused special package to Rayalaseeema and North Coastal Andhra. You have not fulfilled important promises incorporated in the division. Still if you are so confident that BJP is on rise, prove this by contesting MP elections from Andhra Pradesh," he asked.
He also demanded that Venkaiah should take back his comments that there was no Communism in India." Take back these comments. The strength of Left has already been proven in September 2 strike. " If you don't take back these comments, then contest the election win from Andhra Pradesh, where you party is in power," he challenged.