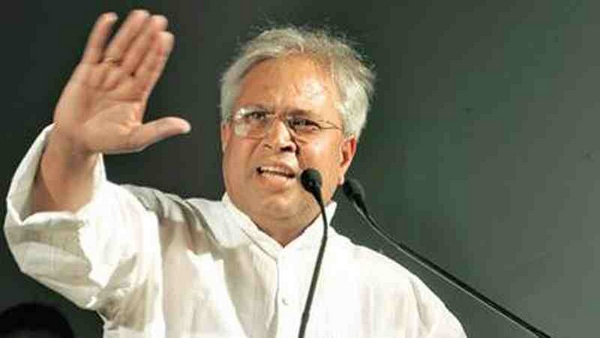 Former Congress MP Undavalli Arun Kumar today deplored that the opposition parties in Parliament were trapped by the Prime Minister Narendra Modi without allowing a debate on latter's infamous `demonetization' move. Realising the government's strategy, he advised them to come out from that trap by putting an end to dead-lock in parliament for a discussion on this move. He felt that that would help to expose Modi's `real face'.
Making strong criticism against Prime Minister over this drive, he sought a proper discussion on the issue in the Parliament atleast in the remaining few days. Stressing that the subject should have a fair debate, he sought the opposition to play a key role in the discussion.
Accusing that those big corporates who have been avoiding payments by looting banks drastically are welcoming demonetization move, he told the prime minister that only people like Ambani and Adani are supporting him. Such super rich chorus praising Modi exposes who are real beneficiaries, he added.
Alleging that the Prime Minister's speech on November 8th on announcing the demonetization drive was not live and in-fact was per-recorded, the former MP further lashed out at Narendra Modi for not clarifying as to when the cash crunch situation will be overcome as the people are suffering a lot.
He asked the prime minister to create confidence that his government can brought back `illegal money' form super rich people. But, he deplored that the government has been side-lining crucial issues making the common people suffers.
Stating that he had never heard such a disastrous words from the mouth of former prime minister Dr Manmohan Singh stating this move as a `monumental disaster and legalised looting', he said that itself exposes government's ill-motivated drive. .