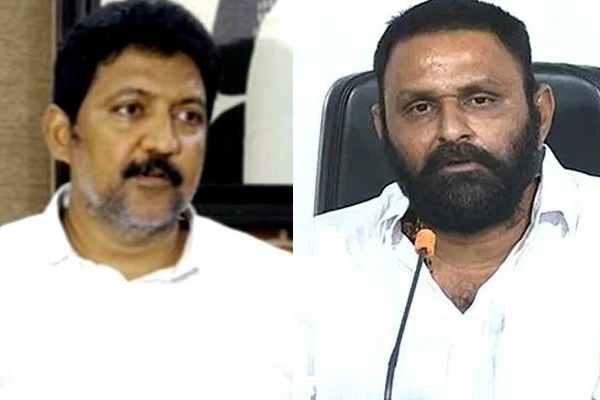 As elections are fast approaching, the squabbles among the aspirants are taking new twists and turns in Andhra Pradesh politics. It was Kotamreddy Sridhar Reddy and Anam Ramanarayana Reddy who, the other day, made allegations of phone tapping and attempt to murder against their own party leadership.
Now, it was the turn of Yarlagadda Venkatrao to make high voltage charges against MLAs Kodali Nani and Vallabhaneni Vamsi. While Nani had been with the YSR Congress for some years, Vamsi defected to the party from the TDP after the 2019 general election.
Vamsi's entry into the party ruined the chances of Yarlagadda Venkatrao from contesting once again from Gannavaram Assembly constituency. Venktrao lost to Vamsi in the 2019 general election and was subsequently made the chairman of the Krishna District Central Cooperative Bank.
He had pinned hopes of contesting once again from Gannavaram but lost the hopes with the entry of Vamsi into the party. Vamsi and Kodali Nani are close friends and have total grip over the Gannavaram and Gudivada Assembly segments.
Having lost the hope of contesting again, Venkatrao is haunting both Vamsi and Nani day in and day out. He is openly criticising both the legislators and is said to be joining the opposition TDP in the months to come.
The situation is no different in Mylavaram Assembly constituency in the NTR district. Sitting MLA Vasantha Venkata Krishna Prasad is facing stiff opposition from minister for Housing, Jogi Ramesh, who is eyeing on contesting again from here. He is currently representing the Pedana Assembly constituency in Krishna district.
Jogi Ramesh lost the 2014 elections from Mylavaram constituency and wants to test his fate once again from here. Unable to withstand the pressure being mounted by the minister, the MLA is looking at the TDP and is making negative comments against the minister at the public meetings.