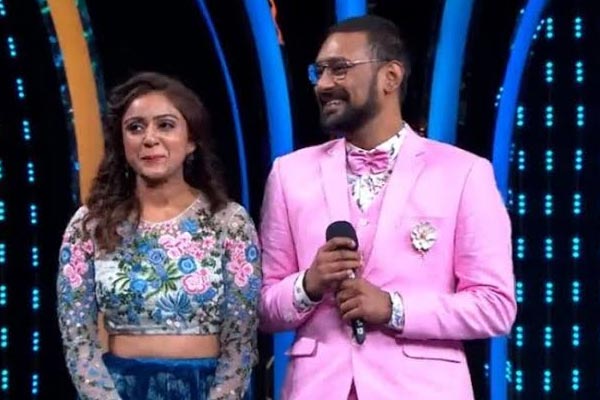 Big boss reality show is appreciated by the audience across the states in the country. The original show big brother, that inspired Bigg boss, has fans across the countries, and there are reasons for that.
Bigg boss show tests physical , psychological and emotional stamina:
The show subjects the contestants to various physical, psychological and emotional stresses to bring out the best among them. Various physical tasks decide who will be nominated for the eviction during some weeks. Some other times, housemates nominate fellow housemates based on their opinion. Contestants that have likeability among other housemates are less likely to be nominated and so this process checks the likeability and psychological aspects of the contestants. Moreover housemates do not get a chance to talk to their family members, or for that matter, with anyone outside the house and this is sure to cause emotional stress to the housemates. Also, housemates are given limited food, not allowed to sleep beyond stipulated hours – and all these things test the aspects like patience and the perseverance of the housemates.
How Varun-Vithika have unfair advantage over other housemates?
Varun and Vitika entered the house as legally married couple. They have been playing the game together most of the times. While all other housemates are missing their family members and sustaining the emotional stress caused because of that, Varun and Vitika look like, comparatively, they are in a better position in this aspect. They are in the house as couple, continuously interacting with each other. Obviously, they are not missing the family as much as other housemates do. 
Not only in emotional aspects, but even in physical tasks also they seem to have unfair advantage. Vithika became captain because of Varun. In the battle of medallion task also, she was totally supported by Varun and she won over Sreemukhi , who was not supported by anyone in the house during this task, with slight margin. Of course, any husband will do the same, but unfortunately Varun-Vithika combined game is hampering the prospects of other housemates. 
Even psychologically also, they have some advantage. Audience have seen many times, Varun pampering Vithika in the house and Vithika helping Varun think clearly whenever he is down. In similar situations,  other housemates always have fear of sharing thoughts with other contestants, because they don't know how the other contestant will use that information in future. But in case of Varun or Vithika, they always have someone whom they can trust blindly in the house. 
Overall:
Overall, it looks like Varun Sandesh and Vithika definitely have advantage over other housemates because of support they have for each other and the combined game they are playing. Moreover, they don't have much emotional stress of missing the family. We will have to wait and see whether the other housemates who are playing individual game will be able to give tough fight to Varun-Vithika combined game or not. But it needs to be remembered that, finally it's the audience who decide the winner of the title.