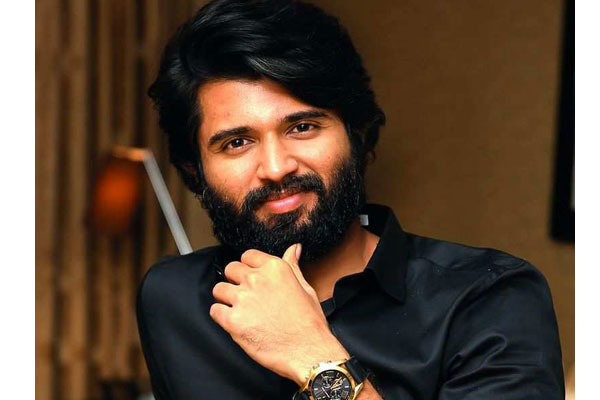 Young actor Vijay Devarakonda attained star status in no time when several young actors are struggling to get decent hits. His sudden rise in stardom made several Bollywood filmmakers approach Vijay Devarakonda. After content crossed barriers, Vijay Devarakonda too is keen on Bollywood debut and he is frequently making his presence in Mumbai partying along with top stars and filmmakers. As per the latest news we hear, Vijay Devarakonda loved a couple of scripts and he asked the directors to narrate him the complete scripts.
On the other side, the actor signed three back to back films in Telugu. He is in plans to start Puri Jagannadh's Fighter this month and wrap it up at the earliest. It is then, Vijay Devarakonda will take the call on his Bollywood debut. If he loves the final draft among the scripts, he would go ahead with the shoot next year keeping his current Tollywood commitments aside. Else, he would proceed with the films by Shiva Nirvana and Mohana Krishna Indraganti.
Bollywood circles reveal that Vijay Devarakonda at any cost will step into the shoes of his first straight Bollywood film in 2020.