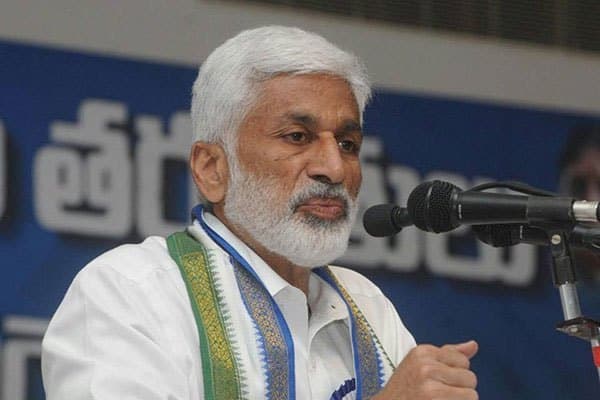 YCP senior leader Vijaya Sai Reddy is making relentless and non-stop efforts to woo TDP MLAs and MPs. He created sensation by successfully bringing Anakapalli MP Avanthi Srinivas into YCP. Now Vijaya Sai is in talks with another MP candidate Magunta Srinivasulu Reddy who is still undecided whether to contest in Ongole MP seat on TDP ticket. CM Chandrababu Naidu has already announced Magunta's name for Ongole.
The TDP has put high hopes on Magunta's candidature this time. In 2014 election, Magunta Srinivasulu Reddy lost to YCP nominee SV Subba Reddy who got a majority of just 15,658 votes. In the changed political scenario, both the ruling and opposition parties are anxious about changing preferences of voters. Following this, Magunta is getting surveys conducted by his followers in all the assembly segments in Ongole MP seat.
For a long time now, the YCP has been wooing big Reddy political families into the party fold. Somehow, Magunta family has preferred to stay with the TDP. But things are changing now as Jaganmohan Reddy is keen to bring the Magunta family also into YCP thereby denying TDP an edge in Ongole MP seat. TDP is confident its chances improved due to higher pensions and gifts for poor women, which will convince Magunta to stay back in TDP.