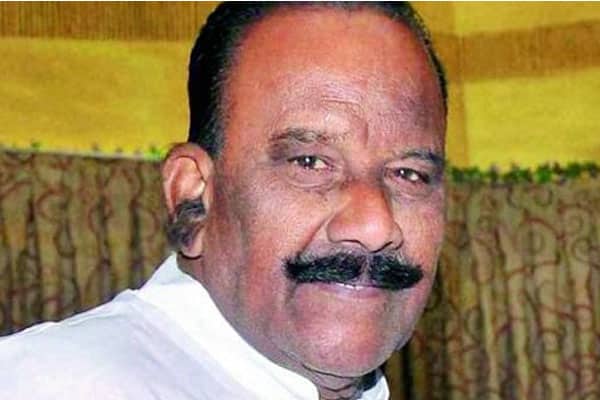 Naini Narasimha Reddy who took part in the 'Reddy Gharjana Sabha' in Warangal, had to leave the premises after he saw the wrath of the students. The 'Reddy Gharjana Sabha' was held in Arts College, Hanmakonda yesterday evening. Many political leaders and other eminent personalities from the Reddy community attend the large student gathering.
Telangana Home Minister Naini Narasimha Reddy was addressing the students and stressed on the need and importance for bright students to the society. Interrupting the home minister, few student groups shouted, asking to fulfil their demands. On hearing the demands, Naini Narasimha Reddy, in his typical manner proclaimed, the demands (of the students) cannot be resolved.
On hearing this, the students became furious and started throwing water bottles on to the stage, and towards the minster. It took a while for Naini Narasimha Reddy to come to terms before he backed-off. Amid tight-security, he left the premises, after abruptly ending the speech.
The news went viral and already became a hot topic in the political circles. Few political party leaders have already commented, 'the recent incident shows the animosity the students are having towards the TRS government. There needs to be a check on KCR's Hitler rule'. Naini Narasimha Reddy is yet to react on this incident