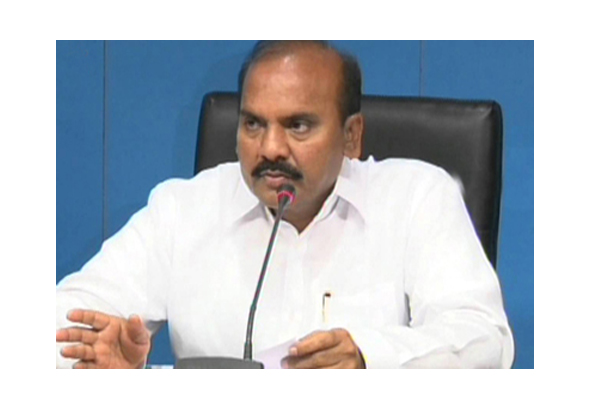 YSR Congress president Jaganmohan Reddy's indefinite fast in support of Special Status category for Andhra Pradesh has become a hot topic in political circuit. On one hand chief minister Chandrababu Naidu and his government is busy making arrangements for laying of foundation stone for new capital Amaravati on October 22 which they would like to make an historic event, on the other the government has to deal with the main opposition party YSRCP and their leader YS Jaganmohan Reddy.
The state Agriculture Minister Prathipati Pulla Rao on Sunday made serios allegations on Jagan's hunger strike. He stated that they have doubt on the genuinity of YSRCP leader strike.
Pulla Rao also added, we have information that Jagan is going into the bus for every two hours, what is the secret behind it, he questioned.
Meanwhile health minister Kamineni Srinivas stated that they are monitoring the health condition of Jagan. On the order of CM, I have contacted the Guntur government hospital doctors for Jagan's health report and it is found that his sugar levels were increased.