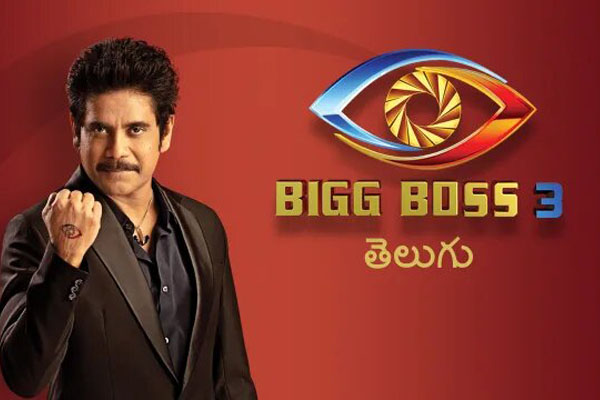 Bigg Boss Telugu season 3 completed a week ago and Rahul Sipligunj, who joined the show as an underdog, emerged as the winner. However, after watching 3 seasons, people are opining that Bigg boss show is not helping the winners in taking their careers to the next level.
Hari Teja benefitted more than Shiva Balaji:
Shiva Balaji emerged as the winner of Bigg boss season 1 Telugu but his career didn't move an inch forward after the show. Producers didn't queue up for him after the show as some expected during Bigg boss season 1. Even Navadeep, Adarsh, and Archana – who were the finalists, also didn't get any benefit from the show. It seems the only one who got benefitted from Bigg boss season Telugu is Hari Teja. She got some TV show hosting offers immediately after the show in Gemini and ETV. She is regularly seen in some TV shows. Compared the rest of the finalists, Hari Teja seems to have got benefitted a bit more, but that doesn't mean she got inundated with offers after the show.
Bhanu Sri seems to have benefitted more than Kaushal:
Kaushal emerged as the winner in Bigg boss season 2 and he got armies and his fans did even some rallies during Bigg boss 2. After the show, when he came to the opening of a shopping mall, his fans turned up in thousands. One year back this time, Kaushal army used to say, he is bigger than Prabhas. There were rumors about Kaushal signing the films as hero and doing villain roles in big stars' films. But all that news turned out to be fake and recently Kaushal announced that he will be going back to the TV serials. Deepthi Nallamothu, Geetha Madhuri, Samrat and Tanish who were the finalists of season 2 also didn't improve their prospects drastically after the show. The only contestant who seems to have got some benefit from Bigg boss 2 is Bhanu Sri. Nobody recognized her before Bigg boss season 2 but after the Bigg boss, she got some TV shows and did some small movies as heroines.
Who will be benefitted by Season 3:
Rahul Sipligunj emerged as the winner but that may not change his prospects drastically. He already sang some chartbusters and may continue to do so. Sreemukhi is one of the top anchors in Telugu and she may continue her shows. Vithika, who was not well known to the audience before the show became popular after the show and she also evinced interest to host shows as the anchor. So, she has good chances of getting some shows in the future.
Overall:
Overall, it looks like the show doesn't help the winners in their careers. it also looks like the show doesn't help the established celebrities too. The show only helps the contestants, who were not known to the audience to get some popularity and for female contestants, it helps to fetch some offers on the TV. No contestant got a big breakthrough on Big screen because of Bigg boss.