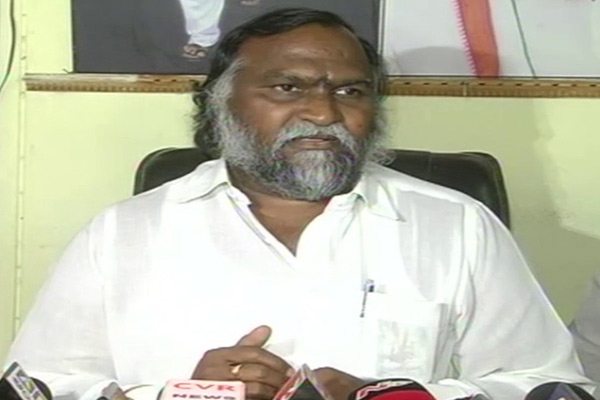 Hyderabad: Sangareddy Congress MLA T Jagga Reddy, who recently said that he wouldn't taken up criticism against Telangana chief minister K Chandrashekhar Rao, has again started raising voice against the TRS government. Reddy has decided to hold relay hunger strike along with his wife Nirmala, Sangareddy DCC president, from February 18. Instead of verbal attack, Reddy is highlighting the Singur water issue.
"Chief minister KCR has failed to respond in addressing the problem of Singuru water issue. If the CM doesn't resolve it, it'll have major impact on water facility in the constituency. Siddipet MLA T Harish Rao has diverted the water from Singuru to Siddipet. This too was done without the approval of the chief minister. I demand the TRS government to fill the Singuru dam with water," said Reddy.
Jagga Reddy has further cautioned the TRS government that he's not responsible for the law and order problem during the relay hunger strike, while demanding for apology from Harish Rao for diverting the Singuru water.
The Sangareddy MLA has decided to meet the chief minister to discuss on the Singuru water issue and would also appeal for an action against the Engineer-in-Chief for cooperating in water diversion. Jagga Reddy is further preparing to distribute pamphlets on Singuru water issue to every family in Sangareddy constituency.