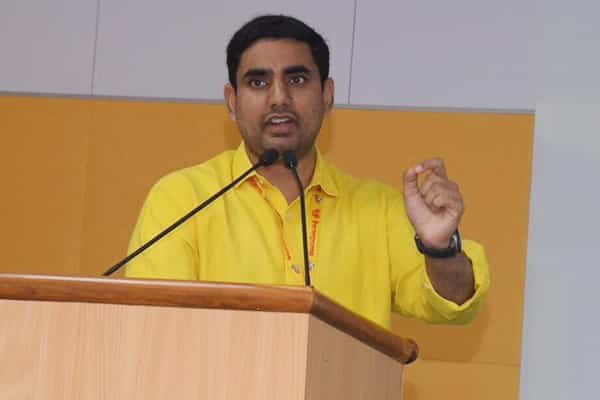 CM Chandrababu Naidu's son Lokesh passed strong comments on Opposition leader Jaganmohan Reddy. Jagan made a one hour and forty minute long speech at the concluding public meeting of his state wide padayatra. Lokesh pointed out nearly one hour of Jagan's long speech was used to attack and criticise Naidu alone. Why only Naidu and why Jagan did not raise a single point against PM Modi in that prolonged speech?
Lokesh asked whether this was not proof enough for the secret deal between Modi and Jagan. Was it not the anxiety on the part of YCP to be very careful about Modi just because its leader had so many CBI cases against him? No leader of the YCP at all levels would speak against the BJP or Modi-Shah duo because this would invite trouble from the Centre.
Lokesh said Modi is needlessly interfering with the AP politics which will prove very costly for the BJP at the national level itself in 2019 election. Just like in Karnataka, the BJP would bite the dust in AP in the coming election. Lokesh said the TDP would play its part quite effectively to teach a fitting lesson to the BJP this time as well. He asserted the TDP is going to win the election and form the government again with massive support from the people. Naidu's pro-welfare and pro-development image will help the TDP in a big way.
G.Ravikiran
Telugu360 is always open for the best and bright journalists. If you are interested in full-time or freelance, email us at
Krishna@telugu360.com