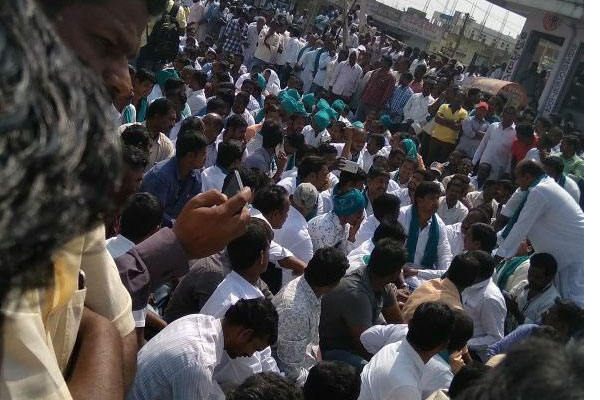 Hyderabad: Unlike any Lok Sabha candidate, Nizamabad MP Kalvakuntla Kavitha is facing a strange situation in her constituency. Several turmeric and red jowar farmers in Nizamabad district have taken nomination papers to contest against sitting TRS MP Kavitha. Alarmingly, this number is over 1,000 farmers, who took nomination papers from Nizamabad district Collector's office, said an observer.
The farmers in Nizamabad for the past few months have been agitating for minimum support price (MSP) for turmeric and red jowar. They have decided to contest in large numbers as part of their protest against not implementing the MSP. This incident recalls previous similar act as fluorisis victims in Nalgonda district filed over 510 applications in the general elections held in 2014. May be, Nizamabad farmers are taking a cue from this incident.
Nizamabad sitting MP Kavitha is daughter of TRS supremo K Chandrashekhar Rao and expected to contest from same Lok Sabha constituency. All the farmers have set up Joint Action Commettee (JAC) for taking the MSP issue to the Centre.
"We're not against any political party. Our objective is to get nation's attention over our problem. By filing nominations for Nizamabad Lok Sabha seat en masse, we hope to take our problem to the Centre and policy makers of the nation. We're not intending to contest against any party not any leader. We have been forced to take this decision," said a leader from JAC.
Telugu360 is always open for the best and bright journalists. If you are interested in full-time or freelance, email us at
Krishna@telugu360.com