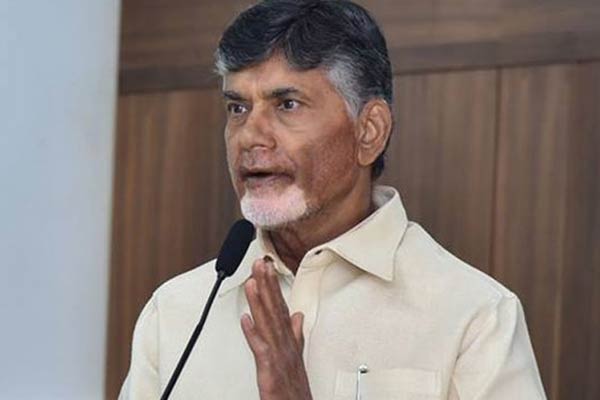 Courts sending non-bailable warrants to Chief minister of Andhra Pradesh creating tremors in political circles. Issuing non-bailable warrants against chief minister shocked many. However, there has been another discussion on how this case will impact Congress-TDP alliance.
1975 agreement between AP CM and MH CM:
In 1975, S.B. Chavan and Jalagam Vengal Rao reached an agreement regarding water distribution between the states. As per this agreement, the Godavari Water Disputes Tribunal (GWDT) Award was made and Maharashtra could utilise 60 tmcft (thousand million cubic feet) of Godavari water while Andhra Pradesh could go ahead with building the Sriram Sagar Project (SRSP) and utilise all the balance water.
2010 Babli issue:
When Maharashtra started Babli project across the river Godavari, there were apprehensions among farmers of Telangana. TDP then argued that Maharashtra has already used up its quota in course of time by building four projects and then Maharashtra began construction of the Babli project on the foreshores of SRSP and 13 other small projects upstream. Eighteen lakh acres under the SRSP ayacut in the Telangana region will become barren if Maharashtra is allowed to have its way. 74 leaders of TDP including 50 MLAs, MLCs and MPs led by Mr. Naidu, were arrested when they tried to enter Maharashtra territory crossing the barricades set up by that State police. They were taken to Dharmabad police station in Nanded district. Several woman legislators were also among the arrested.
In 2010, Congress governments at AP, MH and Center:
The entire episode of CBN's visit to Babli was keenly watched by Telugu people those days. Maharashtra Chief Minister was Ashok Chavan from Congress and Andhra Pradesh CM was K.Rosaiah. Rosaiah, instead of arguing against Maharashtra government, tried to placate CBN and stop him from making it an issue. On the other hand, the Maharashtra government took a tough line after allowing the TDP leader and 65 others to enter its territory. CBN came down heavily on Sonia Gandhi on this. Blaming the Congress for the problems in SRSP command area, Chandra Babu Naidu accused AICC president Sonia Gandhi of colluding with Maharashtra in the issue in 2010.
2013 Supreme court ruling in favour of MH:
The Supreme Court ruled in favor of Maharashtra in 2013. However SC verdict ensured some safeguards like opening Babli gates during the monsoon period (July to October ) to allow inflows to SRSP. The UPA Cabinet on 17 October 2013 gave its approval for Constitution of the 3-Members Supervisory Committee on the Babli barrage to implement the directions of the Supreme Court.
TDP-Congress alliance vs Babli case:
While it is very clear that Babli project, cases on CBN regarding Babli – all originated during Congress governments, now TDP and Congress are coming close to form alliance. Now it will be interesting to see whom CBN will criticize on Babli case – whether Congress party, that violated 1975 agreement, that took tough stand against him in 2010, the union cabinet of which favored Maharashtra OR will he lambaste BJP keeping in mind current political equations.
Operation Garuda or NOT?
While TDP loyalists are strongly arguing all this is part of "Operation Garuda" initiated by BJP and there will be bigger twists in upcoming days as Modi's government is hellbent on spoiling political career of Chandra Babu. At the same time, political opponents of arguing against this and reminding Babli project was initiated by Congress government and it was Congress government in 2010 that initiated cases against CBN and co. They are asking if BJP really want to spoil political prospects of CBN they may expedite the cases like vote for note or any other such cases but not Babli case that actually gives mileage for CBN.
We will have to wait and see how this case will influence equations between TDP and Congress.
-Zuran (@CriticZuran)
Telugu360 is always open for the best and bright journalists. If you are interested in full-time or freelance, email us at
Krishna@telugu360.com