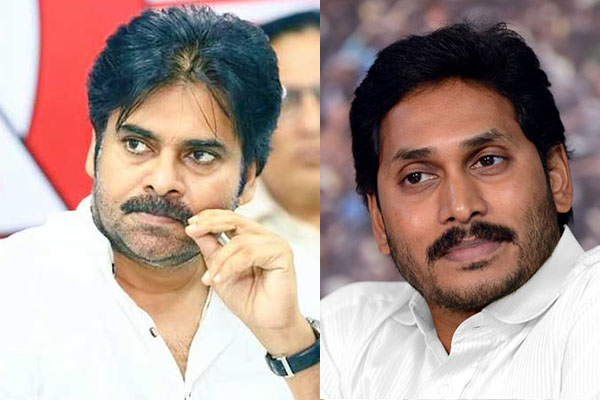 The issue of AP capital shifting created tremors in political circles. With Botsa's statements on Amaravati creating panic in the farmers who gave land to Amaravati, many political parties started addressing the concerns of farmers to embarrass ruling party. Even though communist party and BJP leaders visited capital and met farmers, YSRCP leaders didn't bother much. However, Pawan Kalyan's visit and his statements in Amaravati got lot of attention. Especially his warning like statements that it is not possible for Jagan to move capital from Amaravati got lot of attention. After these statements of Pawan, there is a discussion going on whether Jagan will take Pawan's statement as challenge and make concerted efforts to move capital from Amaravati.
Jagan is usually very bold and at times very adamant. But his only weakness is fearing a lot on any party that is in power at center because of CBI and ED cases on him. Pawan who has been a bit passive after election results, completely capitalized on this issue.The way Pawan told even Modi doesn't like shifting the capital from Amaravati and he will meet Modi on this if needed, created tremors in YSRCP circles, Even though they condemned Pawan's statements, they completely came into defensive mode on shifting capital from Amaravati.
With this, debate started in political circles whether Jagan will really dare to take these warnings of Pawan Kalyan as challenge and shift the capital or will he shut his plans on shifting capital from Amaravati. We will have to wait and see if Jagan expresses his opinion on this.