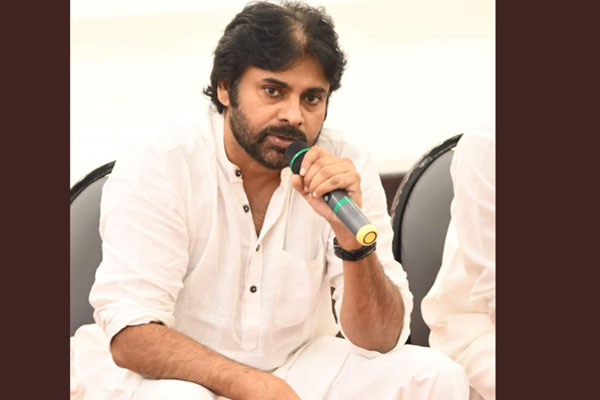 There is a popular dialogue in films 'I may come late but my entry will be latest'. Pawan Kalyan is trying to make similar impact as far as his bleated attack on Jagan 100-day rule is concerned. He has gathered comprehensive details on failures of Jagan Reverse Rule in respect of sand mafia, construction workers, Capital City, Polavaram, PPAs, etc. He is launching this attack on a special media conference at party head office in Amaravati next Sunday. He is planning to devote greater time to AP issues to spare YCP on no issue. Will Pawan take greater advantage than TDP with his late but latest attack on ruling party?
In the beginning, Pawan vowed not to criticise Jagan Rule for 100 days. That deadline is over but Jana Senani has not launched his full-scale attack yet. On the other hand, TDP has started criticising YCP quite early. TDP took its protests to a peak by the time Jagan completed 100 days. As a result, TDP got spectacular political advantage out of 'Chalo Atmakur'. Not to be left behind, Jana Senani is now preparing for an all-out attack on Jagan.
Three days ahead of Pawan's attack, his brother Nagababu has made sensational comments on 100-day rule. He said that CM Jagan has failed completely in all sectors and there is no effort at all to solve problems of poor people. Nagababu said that it was obvious that the YCP Regime is suffering from lack of experience and awareness of public issues. He made these remarks during his tour in West Godavari district to hold party meetings in his capacity as Jana Sena Coordination Committee Chairman.