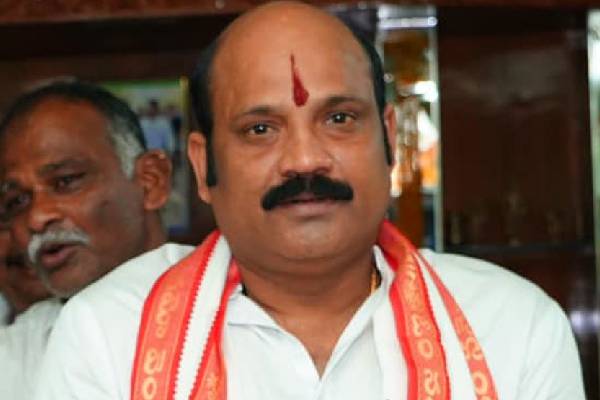 Ruling YSR Congress party leader Yarlagadda Venkatrao finally took a decision to leave the party. He had a long meeting with his supporters in Vijayawada on Saturday where he announced his decision to quit the party.
Venkatrao contested the 2019 general election as YSR Congress candidate from Gannavaram Assembly constituency. He lost the seat to TDP's Vallabhaneni Vamsi Mohan.
After the YSR Congress party formed the government, Vamsi left the TDP and became the associate member of the YSR Congress party. He was one of the four TDP MLAs who left the party and became the associate members of the YSR Congress.
However with Vamsi coming to the party, Yarlagadda made hue and cry. He held protest against admission of Vamsi into the party.
Chief Minister Y S Jagan Mohan Reddy called bothe Vamsi and Yarlagadda for a patch up. The chief minister also made Yarlagadda as chairman of the Krishna District Cooperative Central Bank.
As elections fast approaching fight for the party ticket intensified. Yarlagadda wanted the party leadership to confirm the ticket for him. He made several attempts to meet the chief minister in vain.
He said he had met party general secretary and government advisor Sajjala Ramakrishna Reddy and requested him to arrange a meeting with the chief minister. He said Sajjala Ramakrishna Reddy had turned down his request and had even asked him to leave the party if he wanted.
Pained at this reply, Yarlagadda met his supporters and announced his decision. He said he would soon meet TDP president Chandrababu Naidu and join the party. He further said that he would seek the TDP ticket and win the election.
"I could not get a chance to meet Jagan Mohan Reddy in the last one year. I will win the seat and meet him as TDP MLA in the Assembly," an upset Yarlagadda said.