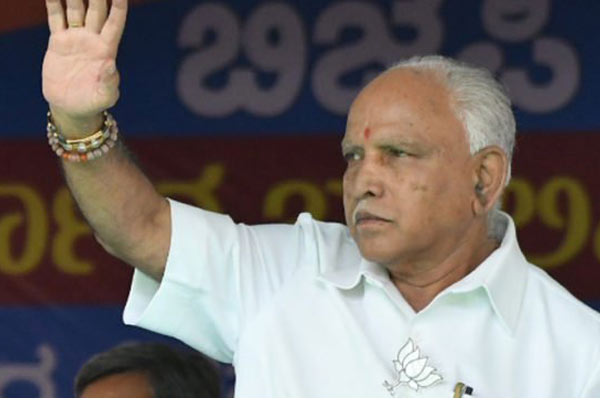 BJP's B S Yeddyurappa takes oath as the 23rd chief minister of Karnataka. Governor Vajubhai invited him to form government after Supreme court cleared the air mid night. Only Yedyurappa took oath and none of the council of ministers were sworn in today.
Bookanakere Siddalingappa Yeddyurappa or B.S.Yeddyurappa took over as CM of Karnatka for 3rd time. Earlier, he was CM during 12 November 2007 – 19 November 2007 and during 30 May 2008 – 31 July 2011. Only Yedyurappa sworn-in now and council of ministers will be expanded only after Yedyurappa proves his strength and passes confidence motion. Supreme court has given 15 days time in which Yedyurappa will have to prove his strength. It is expeced that horse trading of MLAs will be on full swing for next 15 days.
Congress-JDS calls this undemocratic and is confident that Yedyurappa government will not survive. At the same time both the parties have started "resort politics" to ensure their MLAs stick to their own party. Probably during election of speaker, strengths of the parties will be on display and both BJP and Cong-JDS are expected to field their own candidates and that will decide whether Yedyurappa government will continue or not.