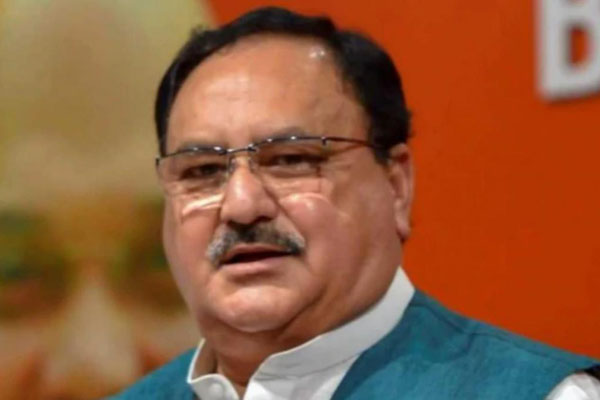 Braving the downpour in the city, BJP national president J P Nadda took part in roadshows amidst the chants of 'Bharat Mata Ki jai, Jai Shri Ram" and drumbeats. The entire atmosphere was at once electrifying with the BJP showing signs of renewed vigor after its victory in Dubbaka polls.
In Kothapeta, chants of "jai jai Modi, down down KCR" reverberated with a massive turnout.
Addressing the public, Nadda urged the voters to give BJP a chance in the GHMC elections for the larger development of city. "I am telling KCR that your time has come to step down. Your downfall is near. The lotus will blossom in Telangana. We will steer Hyderabad into the path of progress and development. We will go to any city to bring development, end corruption and family rule. I request voters to support the BJP to blossom in every single division under the GHMC limits," Nadda said while amping up adrenalin rush in the BJP's camp.
As Nadda's vehicle snaked through the road, a massive public held the BJP flags while showering flowers and petals amid chants of "jai jai Modi". Nadda sprinkled his campaign with heavy doses of national security and barbs against KCR to strike a chord with the public. "The car lost its steam, the hand is paralysed, it is time for the lotus to bloom. We will unitedly work towards winning the elections to bring vikas to Telangana," he stated.
Nadda alleged that Telangana Chief Minister K Chandrasekhar Rao is not concerned about the problems of Backward Caste (BC) communities or the poor.
The state BJP has roped in several important national party leaders, including Union Home Minister Amit Shah, and Uttar Pradesh Chief Minister Yogi Adityanath to intensify its campaign against the ruling TRS after the pink party lost Dubbaka bypolls. With the deployment of national BJP leaders, the GHMC elections assumed national hue. It remains to be seen if the participation of the national BJP leaders in civic poll campaign will work in favor of the saffron party or if TRS will continue to retain its supremacy in the GHMC polls.