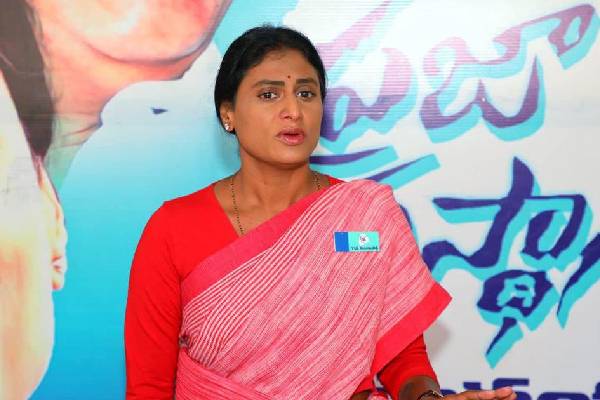 YS Sharmila, an aspiring political leader in the politics of Telangana, today apologised and regretted for her earlier comments on transgender community. Details as follows.
It is known news that YS Sharmila has been firing salvos at the ruling BRS party for quite sometime. Of course, there have been rumours that her party has secret understanding with BJP to split at least some of the minority votes that are presently with BRS party. Recently she made serious comments on BRS leader Shankar Naik and called him as Kozza, a derogatory word in Telugu to refer transgender. She fumed at Shankar Naik as well as BRS party and called them "Kozzas" for not keeping up various promises the BRS party has made before elections.
However, her comments met stiff resistance from transgender community as she referred someone who don't work as a Hijra. The transgender community staged dharnas in Warangal and other districts of Telangana and demanded an unconditional apology from Sharmila for making such cheap comments. Today she appealed to the transgender community and said her apologies. She also added that she will address various concerns of the Hijra community is facing once she comes into power.