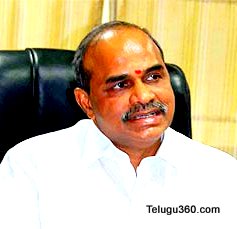 Y.S. Rajashekara Reddy is a prominent political figure in Andhra Pradesh politics, who was predominantly responsible for bringing Congress back to power in the residuary Andhra Pradesh after a decade.
Born on July 8,  1949 in Pulivendula of Madras Constituency, YS Rajashekara Reddy studied M.B.B.S and apparently offered medical services at his residence at rupee one.  His father Raja Reddy was then a key Congress leader.
Rajashekara Reddy entered politics in early 1980s and served as minister of state for rural development between 1980-82.  He then held various portfolios such as excise ministry, education ministry till 1983.  He rose to prominence with his powerful speeches against the then chief minister N Chandrababu Naidu in the status of the leader of the opposition.
At a point of time when Congress party almost lost its hold in this Telugu speaking state, it was YSR who forged a powerful programme—Padayatra, through which he traveled extensively on foot and met several farmers. His emphathetic  approach towards farming issues and his strong opposition against the concentration of wealth in the urban development apparently attracted a large number of farmers as well as students, who were dissatisfied with the privatization policies of Chandrababu Naidu.
Eventually, YS Rajashekara Reddy steered Congress party towards success in 2004. YSR, who promised to provide free electricity to farmers, signed on that order that ensured free power, on the very first day of his governance.
He went on to implement several key developmental programmes such as Arogya Sri health insurance scheme (that offers corportate medical treatment to the downtrodden), free ambulance service in the state, college fee reimbursement and free houses to the poor.
While TDP primarily focusses on the urban development,  people of the rural regions-who eagerly awaited someone to address their issues-were apparently elated with YSR's rule.
As a result of the development programmes his governance took up between 2004-09, Congress party won the general elections in 2009 for a consecutive second term.
He met with a tragic end on September 2, 2009 as the helicopter on which he was traveling crashed in Nalamalla forests. His son, YS Jaganmohan Reddy, who came out of Congress party and resigned as Kadapa MP, formed YSR Congress party based on the development programmes taken up by Congress party between 2004-09.
YSR's phenomenal success—free ambulance service, is still prevalent in Telugu speaking states.