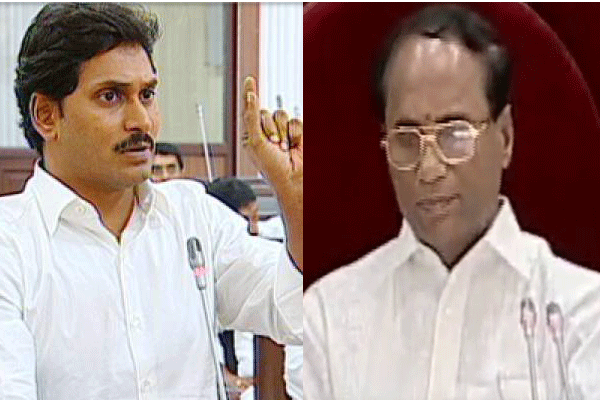 speaker Kodela Sivaprasada Rao disallowed the adjournment motion submitted by YSRCP on issue of special category status to Andhra Pradesh. The party wanted suspension of all the business and take up the issue and pass a resolution demanding the centre to bestow special status on AP.
The YSRC members trouped into the well and surrounded the Speaker's podium demanding taking up of the motion. They raised slogans, displayed placards. Disallowing the motion, the speaker said the government was ready to make a statement on the issue and it would be followed by a discussion and a resolution also. "The adjournment motion has been disallowed. Your are not supposed to raise the demand again in the house and stall the proceedings. Mr Jagan, please ask your members to take their seats," speaker said adding that a government statement was very much on the agenda.
Legislative affairs minister Yanamala Ramakrishnudu appealed to the Opposition benches to cooperate with the government as it was ready to take up the matter as per agenda, agreed upon in the business advisory committee this morning. Jagan said the statement was a ploy to avoid the debate. "Why is the house taking up question hour after 12 instead of taking up the adjournment motion?" Jagan asked stating the statement of chief minister was only a ploy to avoid the debate.