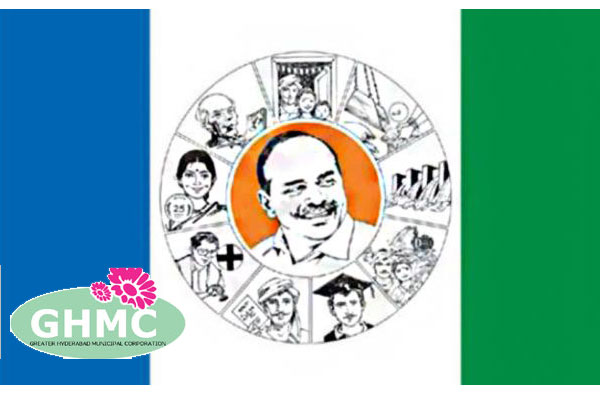 YSR Congress has decided to go it alone in GHMC elections. It will have no truck with any party. Announcing its decision, the party said among the parties contesting the election, YSRC alone had the moral right to seek votes from citizens of Hyderabad.
'It was under the leadership of Dr. YS Rajasekhar Reddy that the city had grown in leaps and bounds so much so that it alone has the moral right to seek votes in the GHMC polls,' Party Telangana President P Srinivas Reddy told reporters here on Friday.
It was YSR who had developed the grand infrastructure facilities including the International Airport, Outer Ring Road. The late CM was instrumental in bringing the Krishana and Godvari waters to the city despite false claims by others, he said.
"It was YSR who had taken steps to transform Hyderabad into Greater Hyderabad with a development vision and laid plans for development of the peripheries with proper infrastructure. YSRC merits the first place to seek votes," he said adding that a committee would be to set up to formulate a strategy for the elections.