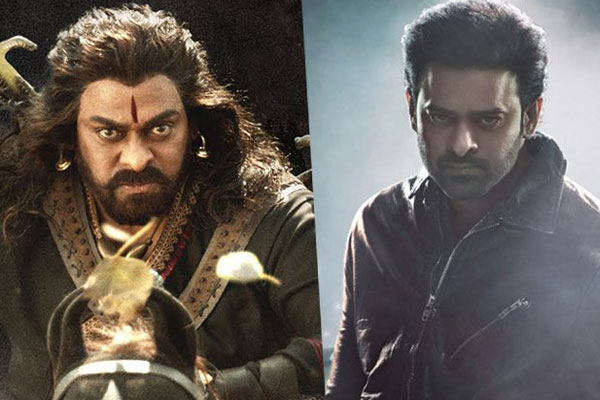 The market for big movies has grown exponentially in Telugu states after the release of 'Baahubali'. Achieving Rs 100 Cr share in Telugu states for non-Rajamouli movies is not an impossible task now. 'Sye Raa' will be touching this mark in a week proving Megastar Chiranjeevi still is the most popular star. 'Saaho' fell short of reaching it.
But despite being huge grossing movies, both 'Sye Raa' and 'Saaho' have also exposed that high prices are counterproductive. These movies were sold for staggering prices, a notch higher than the market range. The pre-release record businesses have added hype around them. But what is the use? The majority of the distributors are looking at losses after the release.
Rs 80 to 90 Cr is the ideal selling price for the Telugu states for such big-budgeted movies. Selling them beyond Rs 100 Cr is a huge risk. Profits for all buyers will not be possible at this rate.
Prabhas 'Saaho' was the best example. It was a costly failure. Since it was released by the producers themselves in most of the areas, no distributor demanded money back. Now for 'Sye Raa', except Nizam and Uttarandhra, all other distributors tend to lose money.
It is time that the producers do business wisely. When distributors don't get at least 10 percent additional revenue on their investment, it is not sound business.