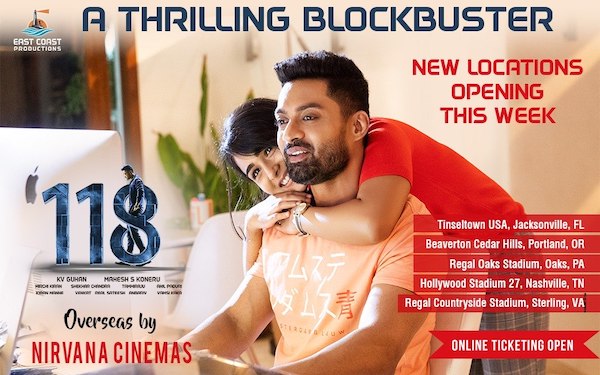 118 is going strong at US Box Office and more locations are being added. The movie received appreciation from audience and critics alike. We are adding more locations in the US on public demand and below are the newly added locations.
Watch this edge of the seat thriller on the big screen for its stunning visuals and nail-biting suspense.
New Locations From Today:
1) Tinseltown USA, Jacksonville, FL
2) Beaverton Cedar Hills, Portland, OR
3) Regal Oaks Stadium, Oaks, PA
4) Hollywood Stadium 27, Nashville, TN
5) Regal Countryside Stadium, Sterling, VA
CLICK HERE!! For Full US Schedule.
Press release by: Indian Clicks, LLC