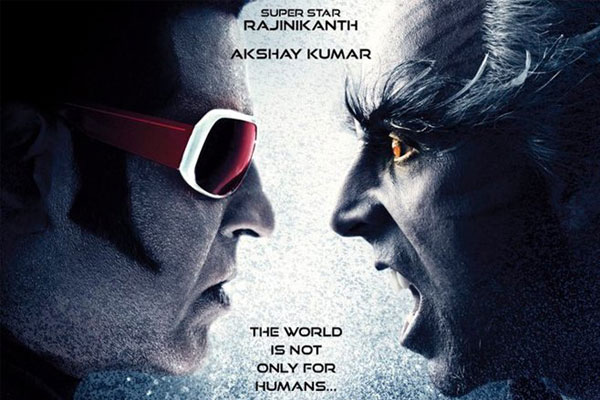 In his bid to regain the crown of Sensational Director, which has been attributed to Rajamouli by media and movie lovers post the earth shattering success of Baahubali, director Shankar seems to be leaving no stone unturned in the case of his upcoming VFX extravaganza, '2.0' starring superstar Rajinikanth and Akshay Kumar.
'2.0' was earlier slated for release in October this year but it has recently been pushed to January 2018. Delay in post-production was said to be the reason. Now, the exact reason behind the postponing of film's release date has come out.
Shankar had earlier planned to release '2.0' in 5 languages – Hindi, Telugu, Tamil, Malayalam and English. However, after witnessing how big the market of Indian films has become in the past one year, he has reportedly decided to release '2.0' in as many as 15 languages. Since the process of dubbing into these many foreign languages, including Japanese, Chinese and Korean, takes about three months, the release date was pushed back.
Besides releasing in 15 langues, the makers are also planning to release the sci-fi project on the biggest and widest possible scale. The film will hit around 7000 screens in India alone, thus surpassing the record held by "Baahubali 2" which was released in 6,500 screens across the country.
These numbers already look formidable and they may go up by the time '2.0' gets ready for release. At present, the post-production work of the film is in swing with the aim of January 2018 release.