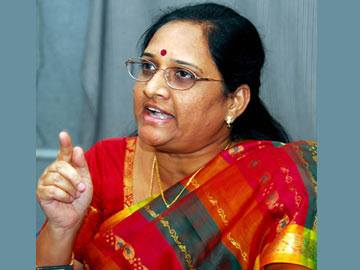 YSR Congress has said that AICC Vice President Rahul Gandhi has no moral right to pay homage to YS Rajasekhar Reddy  as the Party had worked in tandem with TDP in harassing his family member by foisting false cases against YS Jagan Mohan Reddy.
Rahul Gandhi is scheduled to garland  YSR Statue in Anantapuramu district during his padayatra on  July 24.
The party alleged that after Congress drew a blank in 2014 election, now Rahul Gandhi is trying to invoke YSR for mileage and this was  a shameless  act, the party said.
"Rahul Gandhi's visit to Andhra Pradesh to console the family of farmers who committed suicide is ridiculous as Congress has worked hand in hand with TDP right from the death of YSR till the division of the state and even after," party spokesperson Vasireddy Padma remarked.
Congress has played a crucial role in the division of the State and helped out TDP on many aspects, including transfer of votes in the general elections and now the Congress leader coming to the State to console the farmer suicides is ridiculous, she said.
"When YSR family members sought permission to carry out the Odarpu Yatra, it was denied and they were insulted by the high command and when YS Jagan Mohan Reddy came out of the Party he and his family members were harassed and false cases were foisted.
This apart the high-command has seen to it that the name of YSR was included in the FIR. How can such a party pay homage to YSR now," she asked
She recalled how Congress which had announced Rs 1 lakh ex-gratia to the kin of those who died of shock on hearing the sad demise and backed out.