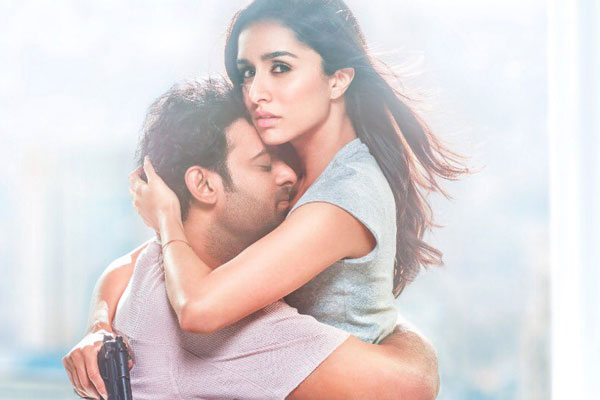 Action behemoth Saaho has extended its dream run in North India with a super strong Sunday. Trade estimates revealed that the Prabhas starrer has punched out close to 30 Crores with its Hindi version on Sunday and recorded the best single day net of this year. Despite the poor reviews on its opening day, there is a steady growth in numbers as audience embraced the film bigtime in all major territories of North India.
Saaho started off on a promising note with $ 24.40 Crores net on its opening day and emerged as one of the biggest openers of 2019. Holding well on Saturday, the film notched up $ 25.20 Crores and took the tally close to 50 Crores by the end of two days. With solid footfalls on Sunday, the film has ended the weekend on a high with 80 Crore net ( approx) in North circuit. With Monday being a holiday, trade analysts are predicting another good day for Saaho.
The film is getting terrific response from audience in Bihar, Orissa, Delhi and Uttar Pradesh. After Baahubali success, Prabhas has garnered huge following in North and these numbers are a reflection of his craze among audience there.