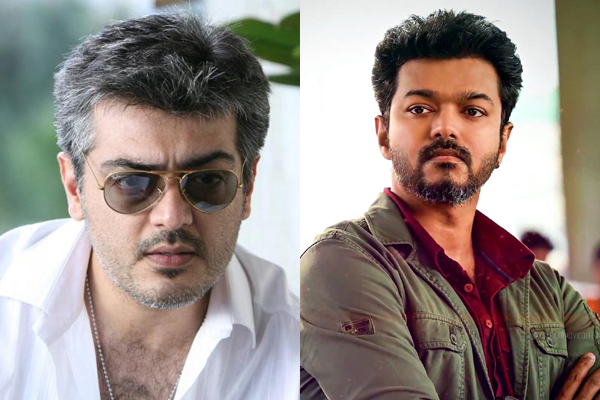 The film industry in Tamil Nadu is quite dependent on the superstardom of heroes throughout. The fans in Tamil Nadu are quite sentimental about their hero's reputation and this has been the thing since MGR days. The fandom then became a clash between Kamal Hassan and Rajnikanth fans which led to rifts and patch-ups many times.
But now, the fan wars have seeped into social media where they defended their respective heroes with extreme actions and making trolls and memes. During the birthday of Ilayathalapathy Vijay, the fans of Ajith started trending the hashtag #June22VijayDeathDay which enraged Vijay fans very badly. But the issue subsided when Vijay fans cooled the situation by using the hashtag #LongLiveAjith. Just a month later, Ajith fans brought out the trend once again by using the hashtag #RipVijay which has been trending on Twitter at a national level.
The issue became an out and out controversy when this trend became a national happening. Vijay fans tried to calm the situation down by countering Ajith fans with the hashtag #LongLiveVijay. The surprising aspect is, neither of the heroes responded to this happening till date or made an attempt to pacify the fans!