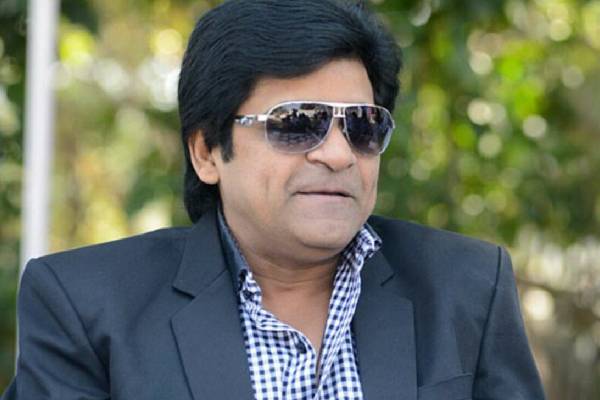 Film actor and AP Electronic Media Advisor Mohammad Ali said he is ready to contest against Jana Sena chief Pawan Kalyan in the 2024 general election. He said this at the Pongal celebrations at Kondagattu in Tirupati.
He said he is ready to contest against Pawan Kalyan wherever the latter contests in the next election. However, he left the decision to YSR Congress chief and president Y S Jagan Mohan Reddy.
Ali further said that Pawan Kalyan and he are good friends. However, films are different from politics and would take on the Power Star if Jagan Mohan Reddy asked him to.
The actor said that the welfare programmes of the state government were reaching the last person in the line. He asserted that Jagan Mohan Reddy is committed to the welfare of the people cutting across the party lines.
"Eligibility is the only criteria for any welfare programme in the state," Mohammad Ali said.
Meanwhile, it is understood that the chief minister is firm on defeating Pawan Kalyan in the next election too. Jagan Mohan Reddy is said to have made up his mind to put his resources to defeat the Jana Sena chief in the 2024 elections as well.
Pawan Kalyan was defeated in the 2019 general election at two constituencies from where he contested. Pawan Kalyan contested from Bhimavaram in the West Godavari district and Gajuwaka in Visakhapatnam district.
Likewise, in the next election too, Jagan Mohan Reddy wants Pawan Kalyan to be defeated. While focusing on winning all the 175 Assembly seats in the next election, Jagan Mohan Reddy is also focusing on defeating Pawan Kalyan.
However, it is not known yet who is there in Jagan's mind to take on the Jana Sena chief. It is also quite important to see from where the Jana Sena chief would contest. Sources in Jana Sena say that Pawan Kalyan had initially laid his hand on Pithapuram or the Kakinada rural Assembly segments to contest in the next election.
It is to be seen what would be the final decision of the Jana Sena chief and who would take on Pawan Kalyan from the ruling YSR Congress.