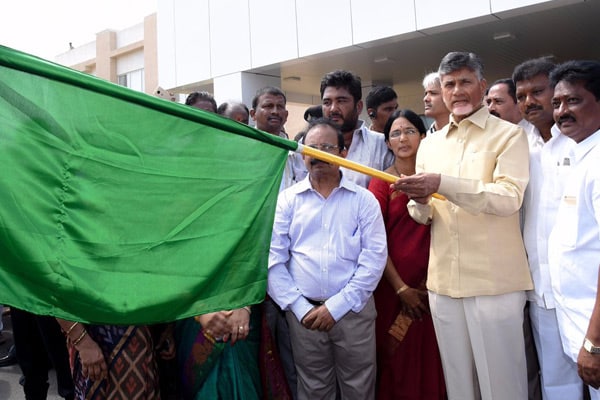 Andhra Pradesh Chief Minister N Chandrababu Naidu flagged off Singapore tour of 34 farmers from Amaravati on Monday. The 123 farmers will visit Singapore in four batches as part of agreement between AP government and Singapore government.
The trip is not only aimed at showing them future capital but also to learn the best practices in business and entrepreneurship. They were shortlisted based on their interest in becoming businesspersons apart from other criteria. However based on the interactions with them, most of the farmers are planning to visit tourist spots, purchase electronic gadgets and gold.
Nearly 26000 farmers participated in pooling 33000acres of land for the construction of Amaravati. Out of which, only 150 farmers applied for the trip and 123 were shortlisted.
The farmers have to bear the expenses related to flight tickets, visa and insurance charges which sums up to Rs 25,000 per person while the CRDA will pay around Rs 30,000 for stay and hospitality. This trip will cost the government about 37lakh rupees.