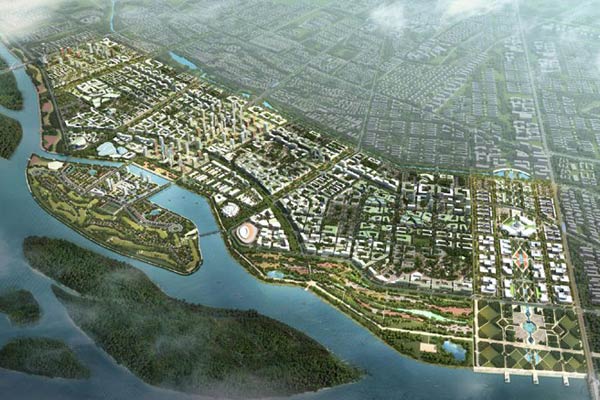 Vijayawada: The National Green Tribunal (NGT) had completed the hearings on the environmental issues in the new capital, Amaravati, and reserved its verdict. The NGT has been hearing the case for the past 20 months with local environmental activist, Pandalaneni Srimannarayana, challenging the selection of the capital in the fertile agriculture lands.
NGT chairman, Swatanter Kumar, reserved the verdict, said Srimannarayana. The State government and the AP Capital Region Development Authority (APCRDA) have engaged senior advocates, A K Gangooly, Gunturu Prabhakar, Gunturu Pramodkumar and Dammalapati Srinivas to argue its case while Srimannarayana had engaged senior advocate Sanjay Parikh to nail the State government and the APCRDA violating the environmental issue. The petitioner contested that the government had not secured the environmental clearance for the capital and had planned to divert the natural flow of Kondaveeti Vagu, a stream, in the capital to facilitate the construction of capital, besides other issues.
"The State government and the APCRDA have violated all the norms, including the recommendations of the Sri Krishna Committee (that studied the issue of identification of capital for the residuary State). They have also forged several documents, misrepresented the facts and have shown false evidences in the process," Srimannarayana said. He further added that he had exposed the flaws of the government in identifying the location and going ahead with the construction against the interim orders of the NGT.
"They (government and CRDA) have tried to mislead the NGT by projecting these fertile lands as drought-prone. The very fact that these lands are located right on the banks of river Krishna and were producing 124 varieties of crops with three crops a year too was misrepresented. They have also produced false documents relating to the environmental clearance for the capital project," Srimannarayana alleged and said that they have submitted documental evidence to the NGT.
Meanwhile, APCRDA commissioner Cherukuri Sreedhar said that they have presented facts about the capital project and the lands to the NGT before it had closed the hearings and kept the verdict in reserve. He expressed confidence that the NGT would give clearance for the prestigious project.
Telugu360 is always open for the best and bright journalists. If you are interested in full-time or freelance, email us at
Krishna@telugu360.com