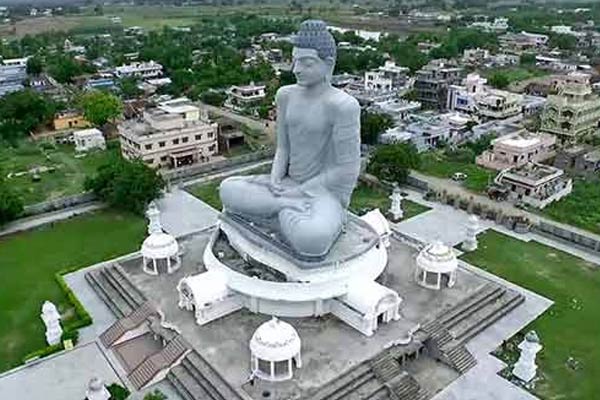 Andhra Pradesh Minister P Narayana said that the construction of the capital which will commence on Dusshera is targeted to be completed in a year and half. Chief Minister Chandrababu Naidu, Minister Narayana, CRDA officials, Norman Foster, Hafeez Contractor, Chandrasekhar and Consultant in a meeting on Friday discussed about the construction of Amaravati and approved the plan.
Norman Fosters will provide the final details of legislative assembly by August 15 and that of High Court by August 30, while Hafeez contractors will provide structural design by September 15. Subsequently CRDA will call for tenders within one month of receipt of the designs and start the construction activity on Dussehra
Chief Minister also decided to give a presentation to the newly elected President, Prime Minister Narendra Modi, Finance Minister Arun Jaitley and Urban Development Minister Venkiah Naidu after the designs are finalized. The CRDA will build a good capital in the next one year.
Chandrababu termed Amravati as 'Symbol of Pride' and Polavaram as the 'Symbol of Progress'. He said that the Andhra Pradesh Legislative buildings will resemble the Kohinoor diamond while the high court will resemble Stupa (hemispherical structure). The Secretariat buildings will have 10 floors with Ministers, Secretary and HODs occupying the same floor. 50% of the total land will be covered with greenery and water (blue-green).
The residences for Legislative Assembly, Secretariat employees, Ministers, IAS officers, other personnel will be constructed in 900acres while the houses of high court judges and officials will spread across 450 acres. They will build an iconic tower at a height of 500 feet. On either side of the administrative city statues of Nandamuri Taraka Rama Rao and Ambedkar will be set up. He said that they left some land for various purposes near the River Krishna.