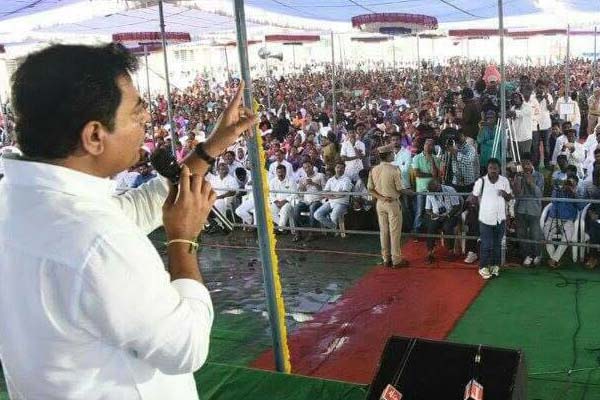 Telangana Minister of IT K Taraka Rama Rao said that Andhra Pradesh received more assistance from Centre after bifurcation. He met Arun Kumar, Secretary, Union Ministry of Mines on Saturday. They discussed the mineral resources and pending issues.
Speaking at the meeting, KTR said that the Centre has not succeeded in fulfilling the promises of the AP reorganisation. It has not fulfilled many assurances, including the setting up of the Bayyaram plant. He demanded that work on Bayyaram plant to be started soon.
The demand for setting up steel plant at Bayyaram is getting intensified from locals as well. This is not the first time that TRS criticised Centre, earlier MPs critiqued the Union government for failing to address the concerns of the newly formed state. The BJP-led NDA government failed to respond to various requests other requests of the TRS government like GST exemption for flagship schemes, sanction of AIIMS, irrigation projects and increasing the Assembly constituencies.