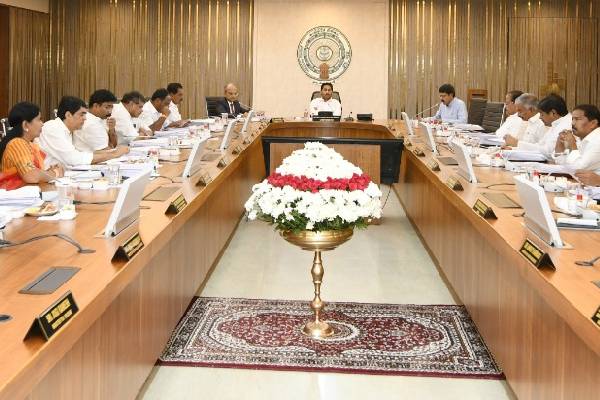 The Andhra Pradesh cabinet, which met here on Wednesday, had approved the new pension scheme for the government employees. The Guaranteed Pension Scheme (GPS) 2023 was approved at the meeting. This would replace the existing Contributory Pension Scheme (CPS) against which the employees have been fighting.
It took almost four years for Y S Jagan Mohan Reddy to fulfil his promise to the employees on withdrawing the CPS. It was one of the promises that Jagan Mohan Reddy made to the employees during the 2019 general election.
The new pension scheme would ensure gradual growth of DA for the government employees that would ensure payment of 50 per cent of the wage as pension after retirement. The draft GPS 2023 Bill was cleared by the cabinet at the meeting.
The cabinet also approved to regularise the services of the contract employees across the state. The cabinet cleared the proposal to regularise the services of 10,000 contract employees who have completed five years of service before June 2, 2014.
The contract employees have been asking for regularisation and it was one of the demands of the government employees associations, which have been holding protests against the government.
The cabinet approved the proposal to increase the HRA from the present 12 per cent to 16 per cent to all the government employees working in the district headquarters. The cabinet cleared the proposal to appoint the 12th Pay Revision Commission to propose a pay hike for the employees.