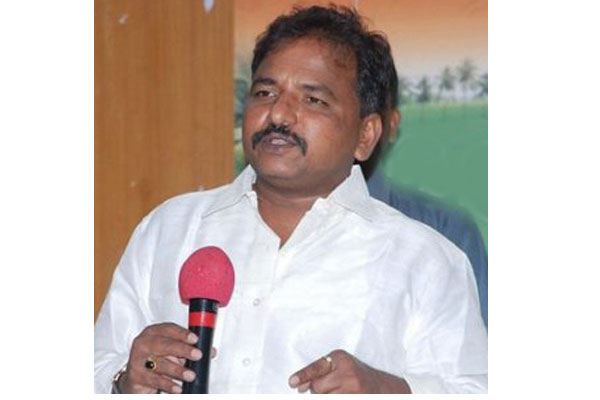 Encouraged by the huge response to its 'core-Signature program',' filing cases against Modi, Chandrababu and Venkaiah Naidu, and SMS campaign for Special Category State Status (SCS) from people, Andhra Pradesh Congress want to enter the social media platforms to spread awareness about the SCS among the educated youth and send dislikes to PM.
Former Minister Sake Sailajanth told this to media in the SMS campaign in Ongole, launched by students and youth wings of the party. The campaign is meant to exert pressure on the Chief Minister N Chandrababu Naidu and union ministers from the State to take up the issue with Prime Minister Narendra Modi aggressively. Sailajanath is the in-charge of the SMS campaign.
Asserting that SCS is the right of Andhra people, the former minister said the youth from the State would send dislikes to the Facebook page of the Prime Minister and also to his twitter handle if the Centre for pushing under carpet the promises he and his party made at the time of bifurcation and during his election campaign in Andhra Pradesh.
He said party would start campaign in social media forums as well to build a support to the efforts of Congress party. "Social media plays a decisive role in the opinion making. We want to place the injustice being done to the state of Andhra Pradesh, which is the victim of bifurcation of united Andhra Pradesh. The people of Andhra Pradesh want compensation for whatever they lost in the bifurcation like capital, public sector industry, IT, Institutes of higher education and research organization," he said.
"The onus of compensating the loss is on PM Modi by giving effect to the then UPA cabinet resolution on SCS," Sailajanth, the State in-charge for SMS campaign, said.
The SMS campaign will go on for one more week.