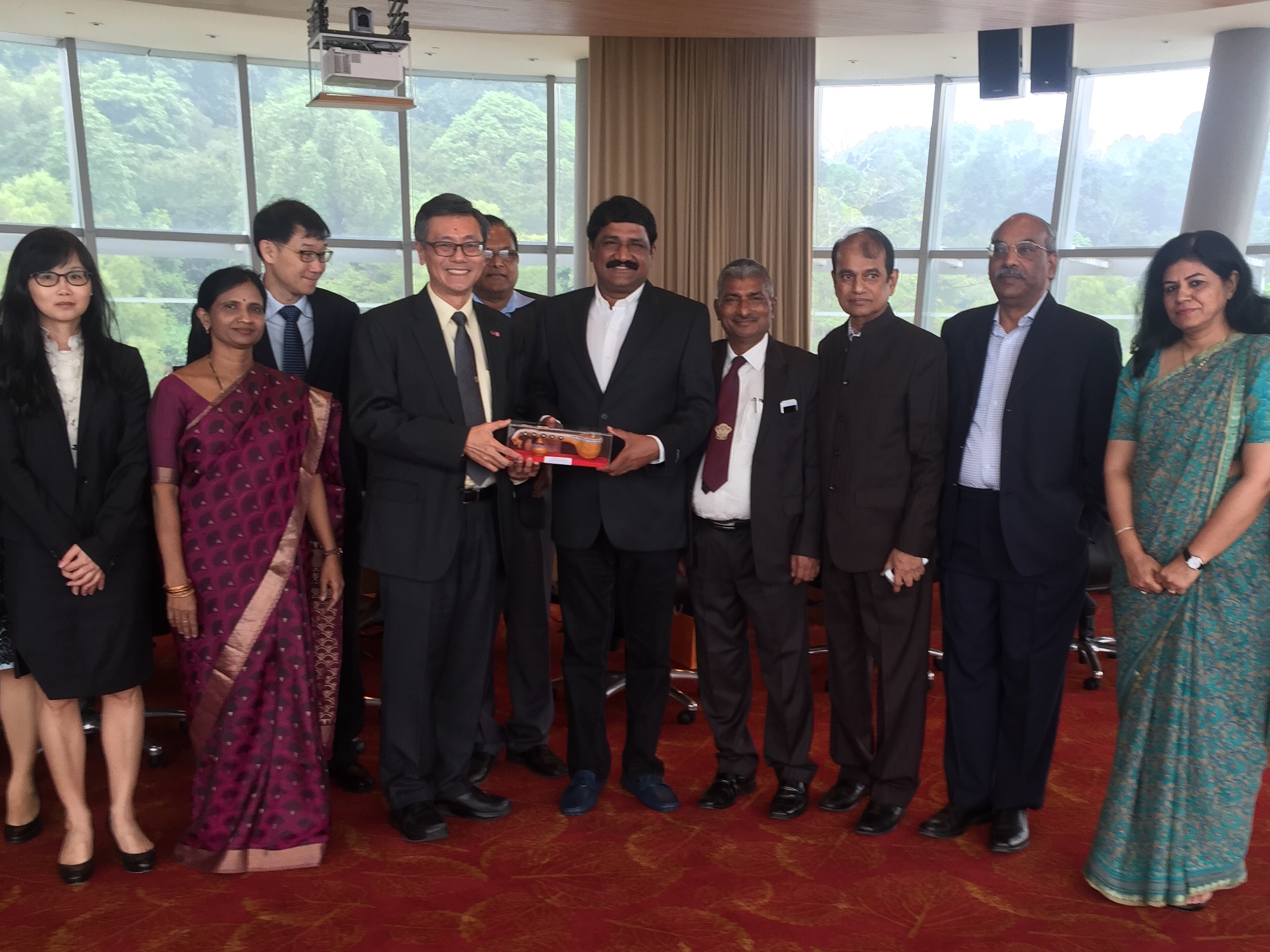 In an effort to take Andhra Pradesh and Singapore cooperation beyond Amaravati, Andhra Pradesh Higher Education Department and the National University of Singapore (NUS) and the Higher Education Department have agreed in-principle to sign an MoU in areas of student exchange, training programs for faculty and consultancy-based research.
and In a 7-member delegation led by HRD Minister Ganta Srinivasa Rao interacted with top brass of the NUS, led by Prof Tan Eng Chye, Deputy President Academic Affairs and provost.
Secretary (Higher Education) Sumita Dawra presented a status report on higher education in AP and elaborated on the vision of the state government to develop Andhra Pradesh into a global hub for knowledge and education.
The Minister, HRD welcomed NUS to explore different areas of interaction between Singapore and Andhra Pradesh in (i) joint degree programs, (ii) establishing a school of Public Policy, (iii) helping reposition Andhra University in top few Universities in the world.
On Singapore side Ms Aileen Bong presented the profile of NUS and projected foreign engagements and success stories of University, while Prof Tan EngChye presented the strong research potential of NUS.
In the evening, the team interacted with various Singapore based digital education companies, which are keen to expand and setup startup Incubation towers at Visakhapatnam.
The seven member team includes Prof. L. Venugopala Reddy, Chairman, Prof. P. VijayaPrakash, Vice Chairman, SmtSumita Dawra, Secretary, Higher Education,Smt B. Udayalakshmi, Commissioner Collegiate and Technical Education, Prof. G.S.N. Raju, Vice Chancellor, Andhra University, Sri K. Lakshminarayan, Director, Skill Development Corporation and Prof. MHM. Krishna Prasad, Nodal Officer, JNTUK.