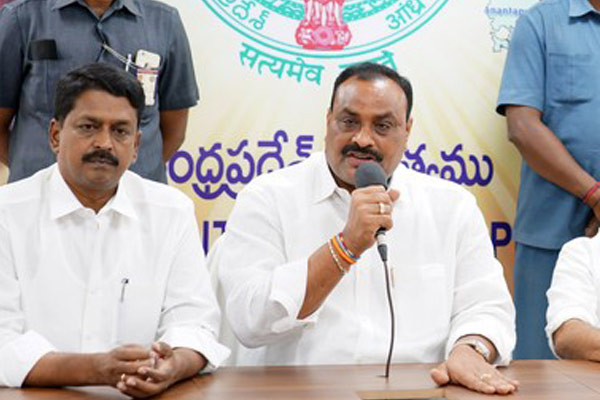 TDP leader and AP Minister Achennaidu latest statements are ought to bring laughter to our hectic minds. It looks like the entire TDP leaders are attending special training sessions under Minister Narayana to make hilarious, and out of the world statements.
In his latest offering, Minister Achennaidu went on to say, 'AP will go back into 30 years if TDP is not voted in the 2019 AP Assembly elections'. This statement is utterly out of the world. It looks the minister has forgotten that development doesn't mean developing their own selves, but the state.
Irrespective of who comes into power, Achennaidu's statements are an example of self-bragging nature of the TDP.
'To divert the SCS issue, the BJP is making Ramana Deekshithulu, A1 (YS Jagan), and A2 (Vijay Sai Reddy) to make baseless allegations against TDP and Chandrababu Naidu. We will even win in the upcoming local elections without going into an alliance with BJP and Janasena' added the Minister.
'No one will be spared if they try to interfere in TTD, including PM Modi', said Rajahmundry MP Murali Mohan.