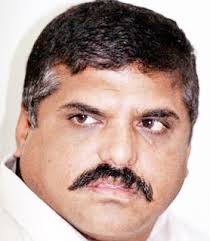 YSR Congress today made it clear that nothing short of special category status as assured by union government was acceptable to it.
stating that the Party would fight relentlessly to achieve the special status for the State, YSR Congress slammed the BJP and TDP combine for diluting the issue and going in for special package.
The special package which union finance minister was talking of was a sham, he said.
'A day after we staged a dharna in New Delhi, TDP started its fire-fighting exercise in the national capital with a few MPs and a minister. They met finance minister Arun Jaitley who gave no categorical assurance but only spoke that the Centre may consider of giving a special package in the days to come,' party senior leader Botsa Satyanarayana said.
TDP leaders and the Chief Minister are trying to give a posture that they have achieved a great thing by talking to the Union Finance Minister. But in reality they did not get any assurance on the special
status and it is back to square one, he added.
He said this was only a gimmick to divert the attention of the people, who are on warpath,from the successful YS Jagan Mohan Reddy's Delhi dharna.
"There will be no let up in our agitation seeking special status and the August 29 bandh is the next step to mount pressure on the Centre to accord special status. It is only with the special status that the State will develop industrially and the economy will take off towards development with people getting jobs and quality of life improving," he said.