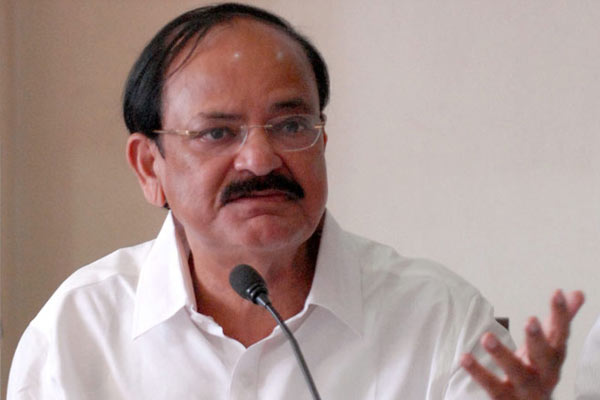 Vice President M. Venkaiah Naidu is presently on a visit to the temple town of Tirupati in AP. Delivering a speech at a meeting, he said that violence and destruction would appear to solve problems but it was never proven correct. Nobody would be able to bring change of any good sort by resorting to killings in the name of a public cause, he said.
Without directly referring to recent killing of TDP MLA Kidari Sarveswara Rao in Araku valley, the Vice President deplored that innocent tribals were suffering on account of this violence. He said that it would be through peaceful means and discussions, one could get any solution. "Violence won't solve problems. Ballot is always more power than bullet", said Mr. Venkaiah.
He also said that civil liberties were meant for peacefully living and law abiding civilians, and not for those who are resorting to killings and violence. He wondered as to why the vocal supporters of civil liberties were now keeping silent without making any statement to condemn the MLA's killing.
The Vice President had darshan of Lord Venkateswara Swamy atop Tirumala Hills. Tamil Nadu Chief Minister Edappadi K Palaniswamy also visited the temple during the day.
TTD Executive Officer Anil Kumar Singhal, JEO Srinivasa Raju and others accorded temple honours to the Vice President. Mr. Venkaiah Naidu was welcomed at the Mahadwaram and he received 'aaseervachanam' at the Ranganayakula Mandapam from vedic pandits.
Speaking after darshan, Mr. Venkaiah said that he came to seek blessings of the Lord on completion of one year in office as Vice President. He also prayed for progress and prosperity of Indian people. He instructed the TTD officials to make available all necessary facilities to ensure a heart warming darshan for devotees.
G. Ravikiran