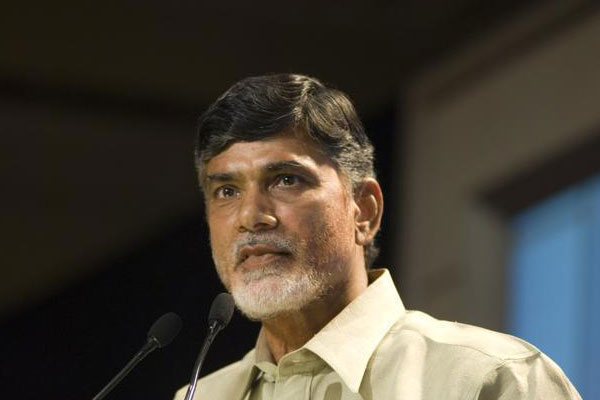 Politics is all about convenience. Your vocabulary changes depending upon your seat in Assembly- Treasury benches or opposition benches. Taking complete U turn Telugu Desam government is planning to exploit the bauxite ore available in Visakhapatnam district. According to sources in the Government and TDP, the party wants to reopen the negotiations with the companies which were given the license to mine the bauxite and produce alumina and aluminium . Even Kothapalli Gita, MP from Araku, into which the mining area falls, revealed that the mining activity would begin once chief minister takes a final decision . It is clear that TDP is actively considering the bauxite mining, ironically which stoutly opposed when chief minister YS Rajasekhar Reddy government gave license to Anrak, a gulf company to mine bauxite. Chief minister Naidu visited the areas in deep jungle and opposed this. See what Naidu said on November 18, 2010 about bauxite mining.
Talking to media in Visakhapatnam, then opposition leader in Assembly, Chandrababu Naidu opposed bauxite mining the Eastern Ghats of Visakhapatnam district., Naidu said, " The Congress government should respect the public opinion and take note of concerns expressed by environmentalists." Naidu visited the proposed bauxite mining sites near Anatagiri in Visakhapatnam district on November 18, 2010 before addressing the media. " Congress government deals with Jindal Company and Ras-al-Khaima , be scrapped and no bauxite mining should be taken up," he demanded.
At that time he was bold enough to admit that the his TDP government had once made the proposal to take up bauxite mining in the Visakhapatnam district. But, after heeding to public opinion, he said, he had retracted from the decision to mine the bauxite. He attacked the YSR Government, which gave the permits, by stating " Congress was quite unmindful of the problems of girijans and was also ignoring the ecological issues. The deals have been struck with the companies in an underhand manner."
Now in 2015, Naidu changed his tune. He is actively pursuing the mining of bauxite. So, the Left parties are planning to launch agitation to stop the bauxite mining from ecologically sensitive zone in Eastern Ghats. On Friday, all Left parties organized a round table in Vizag. These parties adopted a resolution which demanded the government to withdraw all plans to undertake the bauxite mining and protect the Girijan and environment.
They also demanded the TDP government to stop harassing the tribal people who were raising their voice against the reopening the bauxite mining. Leader participated in the meeting were, J V Satyanarayana Murthy, AJ Stalin, M Pydirraju (CPI),K Lokanadham, G Koteswara Rao (CPM), Y Kondiah (CPIML New Democracy), GVM Reddy (MCPI U), Ganesh Panda (CPIML), S Govindarajulu ( SUCI-C) etc.