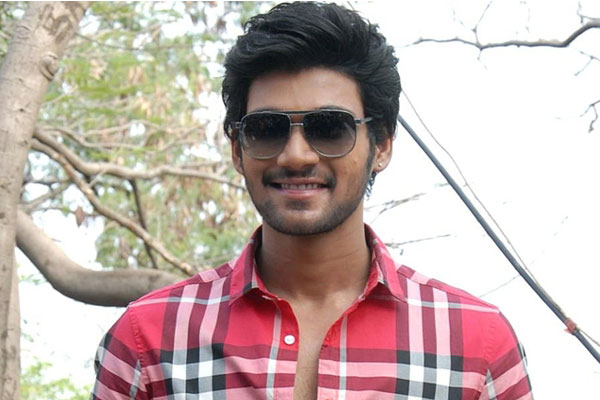 Film 'Speedunnodu' directed by Bheemaneni Srinivasa Rao becomes super hit. This is the second hit for its hero Bellamkonda Srinivas after his debut film "Allude Srinu' movie. He thanked people for making his second film also super hit. On this occasion he gave an interview to Telugu 360. Here is his interview"
T-360: How is your experience when watching the film in theatre along with audiences?
BS: It is really very thrilling. My friends and I enjoyed the movie very much. I am very much thrilled to see the audiences' response to my dances and fights. Especially, the climax scene in the last 10 minutes is very gripping. There is pin-drop-silence in theater with tension. Everyone become very emotional with the climax scene. My friends also appreciated me for my performance. It gives a lot of satisfaction to me.
How is your parents' reaction?
BS: My mom is very much delighted with my performance. My father hugged me to express his feelings as he has no words for it. I am happy that my second film itself is a strong story based one.
Do you expect success for this film while doing it?

Of course! It is because the original Tamil version 'Sundar Pandyan' movie becomes super hit. So, I am sure about my film success. Actually, I heard around 30-40 stories after completing my first film Alludu Srinu. None of them satisfied me. The climax scene of the original version haunted me for a long time. So, I am impressed with the story developed by director Bheemaneni Srinivas and okayed it immediately.
Do you think the title is apt for you?
Not only title, director Bheemaneni prepared the story also to suit my body language. I used to quickly perform dances and fights in the sets. So, although there are four titles ready with the director, he chooses this title 'Speedunnodu' as he thinks it is apt for me. The film is commercial film but also has a very good story.
What is the reason for choosing a remake for your very second film?
There is no specific reason. I am aware the first 3-4 movies are very important for any fresher like me. I am also aware some remake films failed. But, I did this film as the director excellently developed the story with Telugu nativity. My dad and I both are quite impressed with it. We have decided to not to compromise with the quality. So, we waited until the expert technicians give their dates for the film and completed with them only. So, we got exact out put that we expected in the beginning of our film shooting.
What is the reason for roping in Tamanna for special song?

She is one of my good friends and also a very nice dancer. So, we thought that if she does the special song in my film, it will give silver lining to the film. She kindly accepted our request and gave tremendous performance. I am happy to shake legs with her.
How is heroine Sonarika performance?
We have selected her because we thought a heroine with fresh look is needed for our film. She is a very good performer and did her job perfectly.
What precautions do you take for this film?
I take lot of precautions for my hair style, costumes, dances, fights, and even in dubbing. I tried to deliver my best with this film.
Your father also involved in your film?
My father limited to business, marketing and publicity of my film. He didn't involve in film making. Director Bheemaneni handles it completely.
How is audience response for your character?
The film runs in the village backdrop of Kurnool district. It is very energetic character. It is a story of an energetic youngster, who is always ready to jump into action for the sake of his friends, love and any issues. He is expert in attracting the girls. He can many any kind of situation and resolve the problems. So, naturally there is a tremendous response to my character from youth. I am happy for it.
How do you feel working with the director?
Bheemaneni is a senior director in the industry. He did films with big heroes in the industry. However, he behaves very friendly as if he is also a fresher. He has passion for film making. Hence, he carefully carves his every film as if it is his first film. He is very expert in making emotional scenes. I learnt a lot from him during shooting. I feel very happy to work with him.
What about Vansant's Music? Is it helpful to film success?
He composed nearly 80 tunes for this film and we picked 8 from it. You can understand his dedication. He gave wonderful music to the film. Especially, his re-recording is very extraordinary. Cameraman Vijay also created wonderful visuals for this film. Each and every one of our unit members have worked dedicatedly as they determined to give a super hit for me with this film. I am happy to do a good film like 'Speedunnodu' in my career.
Who is directing your 3rd film?
Director Boyapati Srinu. I will let you know full details of that film very soon, says Bellamkonda Srinivas concluding the interview.
Telugu360 is always open for the best and bright journalists. If you are interested in full-time or freelance, email us at
Krishna@telugu360.com