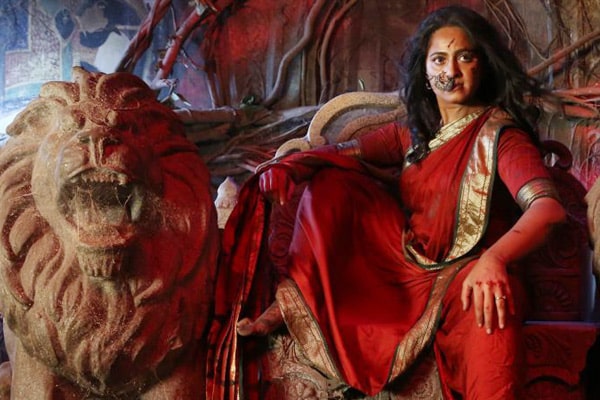 Bhaagamathie Worldwide Closing Collections
Bhaagamathie has ended it's worldwide run with a distributor share of over 27 Cr. The film is a Hit as it has collected above the valued theatrical rights amount of 25 Cr. Except Ceeded where the film underperformed a bit, it did good business all over with Nizam contributing 40 percent of the revenue in Telugu States. Business of the film has affected a bit with at least two films releasing every week starting Feb 2nd ie, from the second week of the film.
The film collected has over 1.1 Million Dollars in USA thus becoming the 38th film from Tollywood to surpass 1 Million Mark.
Complete box-office details of the film–> https://www.telugu360.com/tag/bhaagamathie/
Below are the area wise Closing Shares
| Area | Worldwide Closing Collections | 10 days worldwide shares | 1st week Shares |
| --- | --- | --- | --- |
| Nizam | 8.05 Cr | 7.21 Cr | 6.40 Cr |
| Ceeded | 2.80 Cr | 2.43 Cr | 2.23 Cr |
| UA | 2.75 Cr | 2.32 Cr | 2.08 Cr |
| Guntur | 1.55 Cr | 1.41 Cr | 1.26 Cr |
| East | 1.62 Cr | 1.47 Cr | 1.32 Cr |
| West | 1.10 Cr | 1.00 Cr | 0.90 Cr |
| Krishna | 1.45 Cr | 1.28 Cr | 1.16 Cr |
| Nellore | 0.88 Cr | 0.80 Cr | 0.70 Cr |
| Total AP&TS | 20.19 Cr | 17.90 Cr | 16.05 Cr |
| ROI | 3.00 Cr | 2.65 Cr | 2.30 Cr |
| Overseas | 4.50 Cr | 3.75 Cr | 3.20 Cr |
| Worldwide | 27.69 Cr | 24.32 Cr | 21.55 Cr |